L'Aber-Wrach is a nice marina and ideally suited as a stopover before going "around the corner" to the Chenal du Four. To the East, the closest marina is Roscoff which is approx 27nm away, so L'Aber-Wrach nicely fills the gap. The next marinas around the corner are L'Aber Ildut / Brest / Camaret. Good fuelling.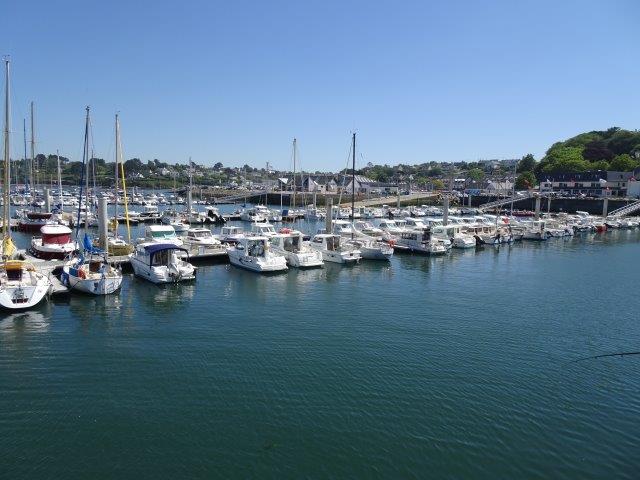 We visited L'Aber Wrach in May 2017. The marina office was very helpful and they were good at responding to our e-mails prior to our visit.
Access through the west channel from Libenter is simple. The northern passage looks more difficult, especially at low tide.
On arrival at the marina, beware of the area to the left as you go in. There is a sign and some yellow buoys which mark a rock on the left as you go in, so best avoid that area.
Visitors moor on the breakwater pontoon on the right as you go in. Boats moor on the inside or the outside of the breakwater although the outside is more exposed to the elements. Although the breakwater is substantial, it does actually float. This does mean the tide passes underneath it and there can be quite a flow when mooring mid tide as the water passes through the marina. It also means there is a lot of weed at the northern end by the ramp when the tide flows north.
Electric and water are good. All the pontoons have good security except for the visitor's pontoon and it is a few mins walk to the marina office and the facilities.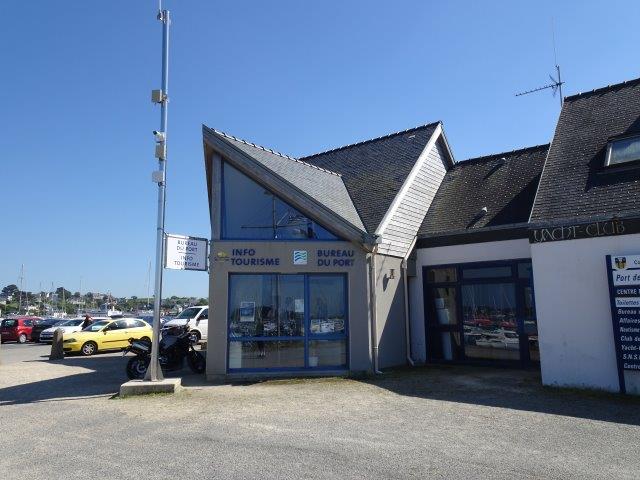 The facilities are OK. No toilet seats in 2017, but the showers are good and are included in the price so you do not need a jeton.
Fuel was Euro 1.404 a litre in 2017 which was expensive for diesel at the time. It is a modern pump with a very good credit card machine which displays in French and English. It will deliver up to Euro400 worth at a time. You then have to put the nozzle back in the pump otherwise it will not give you the option for diesel. It charges you for what you use up to Euro400 each time.
Official site – www.port-aberwrach.com
Also see www.svdalliance.com/France%202…
Wikipedia – en.wikipedia.org/wiki/Aber_Wra…
Pilot Guide – 
www.allweathercharts.com/recor…
www.sail-the-net.com/marinas/e……
Contact information
E-mail: Aberwrach [at] bretagne-ouest.cci.bzh
Tel:   +33 2 98 04 91 62
Fax:   +33 2 98 04 90 87
Tides – tide.frbateaux.net/74
Map – marinas.com/view/marina/8168_L…
Weather –  www.windguru.com/int/index.php…
Webcam – www.port-aberwrach.com/livecam… – does not seem to update at the moment
Restaurants – you need to search under Landeda – www.tripadvisor.co.uk/Restaura…