Marina Opening Times
www.port-plaisance-paimpol.fr/…
The pdf's at the bottom of the page each show 3 months so for July, select the 3rd one.
The Harbourmaster and his colleagues speak very good English and are very welcoming and helpful. They normally meet you in their little boat just inside the lock gates.
The lock gates open for through passage (free flow) up to 1 hour before high tide (depending on whether spring or neap) and they close at High water and become lock gates again.
They said they can normally find people a berth for their boat except for mid-July to mid-August when boats may have to raft up.
Marina Opening Times
www.port-plaisance-paimpol.fr/…
Pilot Guide
Contact information –
E-mail port-plaisance@ville-paimpol.f… – they are quite good at replying unlike most marinas
Tides
tide.frbateaux.net/62
Guide du Port
www.guide-du-port.com/port-pai…
Map
www.port-plaisance-paimpol.fr/…
Weather
marine.meteoconsult.fr/meteo-m…
2014 report
Visited during the last week of May 2014. The fair was on. It is a big fair with large and quite professional attractions. It opens at 2pm and by 8pm is still very quiet, however after that it starts getting really busy. The Marina staff told us the fair was from 2pm until 11pm but they were wrong. On 2 nights running it finished at 1am the following morning. That really is too late. The fair takes up much of the area including the whole of the pier to the Capitanerie – so there is no way of avoiding it. The only good thing is the Marina charges winter rates while the fair is on due to the inconvenience.
The Marina office was hardly open in late May, so you need to ensure you have your card to get in to the facilities. More cards would have been useful.
The WiFi is very disappointing. One of the only marinas in Northern Brittany not to provide free wifi. It is not even available in the Capitanerie.
Recent report from a visitor
We arrived at Paimpol on Sunday 5 July 2013 and stayed for 3 nights.
Once we had passed through the lock we were met by a smiling/friendly chap in his dorey who asked us how many nights we were staying. The normal visitors section in Basin 2 was full but after he had popped into the office he lead us to a locals berth in Basin 1 which was ideally placed on the outside of the first Pontoon ('L').
Once that resource is used up there is a long pontoon on the west side of Basin 1 – below is a photograph which shows probably less than half its length
And a Marinas.com picture which shows 3 power & 3 sail tied up on the pontoon with plenty of space for other boats to raft up although availability of electricity may be a problem.
Pontoon M has been added in 2013 and provides additional space. It is along side the wall at the Southern end of Basin 1
Incidentally, there was a display in the Marina Office of plans to move the lock to the Harbour entrance & construct another marina inside.
There is sometimes a big fair on in Paimpol. If you do not like loud booming music, it may be best to avoid Paimpol during these times. Last report of a fair was in May 2012.
Beach
Quite a nice beach with a sea water swimming pool just past the L'Ecluse restaurant.
PAIMPOL
www.tripadvisor.com/Restaurant…
Visit www.paimpol-goelo.com  for further information
Le Neptune restaurant
Great report received in September 2018 for the Neptune restaurant adjacent to the marina, reported as the best restaurant for the quality of food and service, by far in Paimpol. Thanks Andy
Restaurant du Port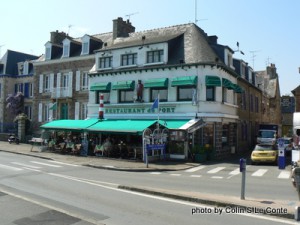 There are lots of restaurants along the marina
The area near the restaurants has been modernised for 2013 – looks good
Ty Krampouz
L'Ecluse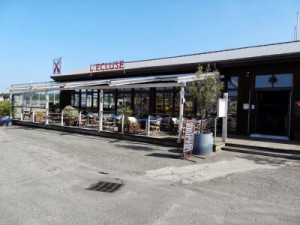 Boulangerie
There was one to the south of Basin 1 but now appears to be open again (May 2014). There is a good boulangerie in the old square just behind the Restaurant du Port.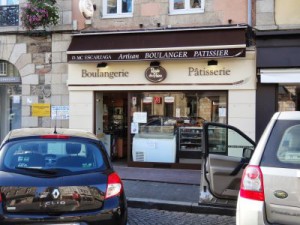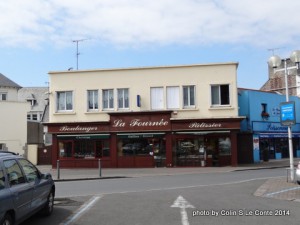 The best one, with amazing pasteries is towards the Information Bureau and on the left. Amazing!
Market day
Tuesday
Some good and interesting shops as well
Ile de Brehats
See the following link
Weather
www.meteoconsult.fr/mar/port/a…