November 2016 – Very helpful marina staff although we were criticised for not listening out on VHF Channel 9. We normally listen out on VHF Channel 16 and would only have used VHF Channel 9 to call up the marina officials if required. Please listen out on VHF 9 when arriving at Saint Quay, or even better, have your radio on dual watch.
Saint Quay Portrieux – Port D'armor is an excellent base for your boating. It is a large (1040 boats) non-tidal marina with excellent facilities and very helpful, English speaking marina staff.
We were met as we approached Pontoon 7 – the visitors pontoon by the Marina's orange rib and shown to our finger. You could not have better service. Same again in 2015.
The staff all speak fluent English and are really helpful. They have even added a "log cabin" (a wooden hut) at the top of the visitors' ramp so you do not have to go to the harbour office and it is manned from something like 8 am to 8 pm each day. You can pay there, get information on the TiBus and where to go – everything.
The facilities are large and clean and there are good restaurants and cafes at the marina and the old harbour. Good beaches and coastal walks complete the package.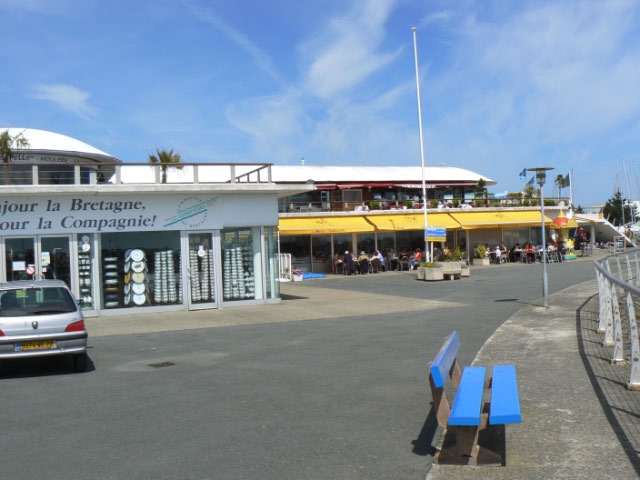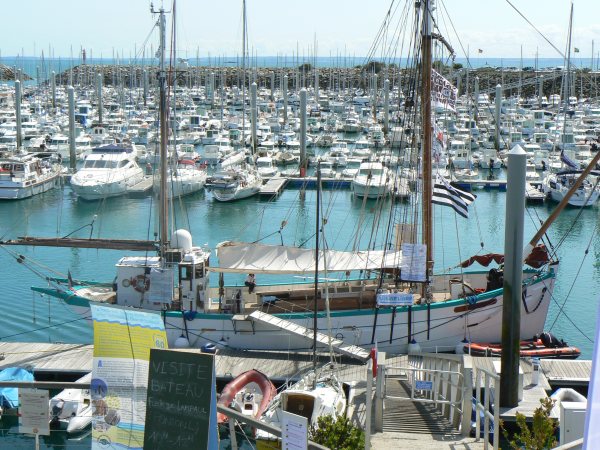 The facilities are large and clean with plenty of showers. No jetons, just put the money in the slot as you go in the door and select your cubical. You have one minute before the hot water starts and then 7 mins for your shower.
www.port-armor.com/
www.saintquayportrieux.com/en/
marinas.com/view/overview/958_…
Pilot Guide
Contact information
E-mail: welcome@port-armor.com
Tides
tide.frbateaux.net/59
Guide du Port
www.guide-du-port.com/port-sai…
Map
www.port-armor.com/en/marina-m…
Weather
www.windguru.cz/int/index.php?…
www.meteoconsult.fr/ter/france……
Restaurants
www.saintquayportrieux.com/en/…
www.tripadvisor.com/Restaurant…
Excellent food including Pizzas, Omelettes and Moules & Frites
Creperie du Port – Good food and service. Less expensive than at the marina. Located around the old Harbour just before the Spar shop. Tel 02 96 70 40 04
Groceries – the closest shop is the Spar shop around the Old Harbour.
Nice walks
www.saintquayportrieux.com/en/…
Beaches
www.saintquayportrieux.com/en/…