Karl Thomas very kindly sent this report on 19th June 2021. Karl is based in Jersey.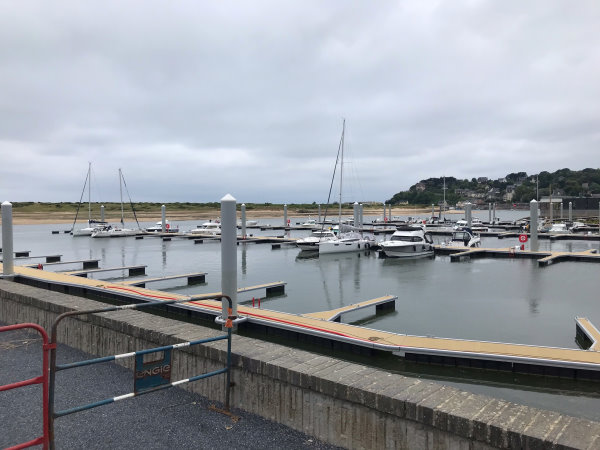 Paperwork
With regards to Jersey/France Covid and border arrangements. The SCHENGEN form needs to be submitted ahead of trip and sent to the email addresses on the form.
apisspl.kpratik.com/storage/up…
I had an invitation to meet customs at the ferry terminal by reply. I met 3 customs people who processed the information and I was asked to return to when I left France later. My passport duly stamped for both entry and exit. This may be an issue if you are frequent visitor as the passport will fill quickly ☹️.
Covid regulations (changing often) and declaration form to be completed for air / sea travel to take with you on arrival.
www.interieur.gouv.fr/Actualit…
UK/Jersey/Guernsey currently amber. A Vaccine certificate allows entry without isolation. A PCR test required up to 72 hours before entry or antigen 48 hours.
See gov.je or gov.gg for returning to the islands.
Boating
That's the paperwork covered, now the boaty bit.
Ecrehous for breakfast for me. Today was neaps with HW 1400 Jersey, Carteret marina indicated opening at 1245 French time. I was early on the tide as wanted a mooch about outside the breakwater and the new gate for research purposes.
The sandbank at the breakwater is back. Extends approx 30 m SE from the beacon. Photo taken an hour before marina opening.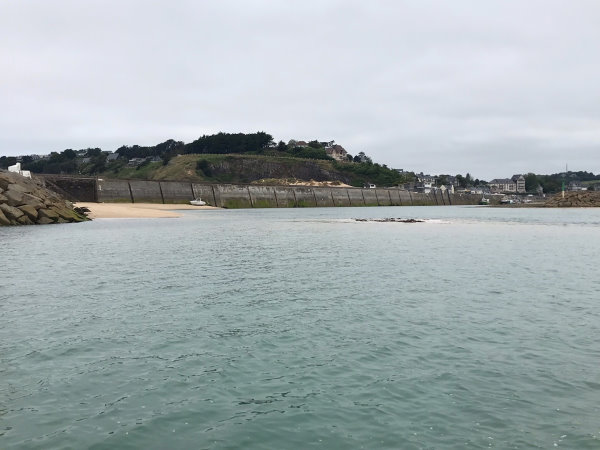 The new lights for the new gate can be seen from seaward don't rush in if still showing red.
I tied up at the ferry terminal to visit customs as I was early, the ladders here are awful and the tide will run quite hard when most people will be arriving. Customs were not there yet as I was early so I moored up at the marina and went back to the ferry terminal.
The new entrance with gate closed. Signal lights on post to Port by the road.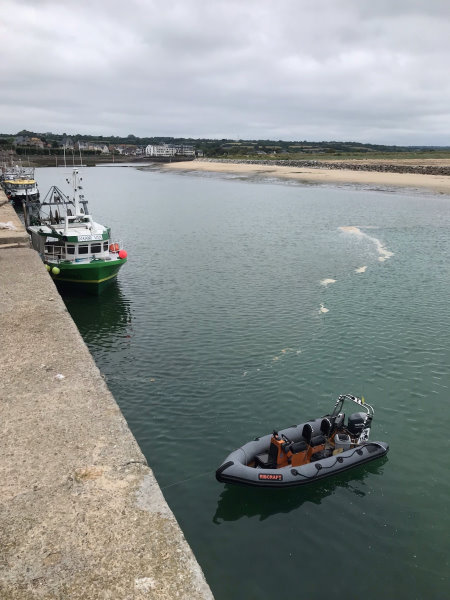 The gate opened at 6.3m of tide at Carteret (navionics/boating app). The board said 1.8m but the digital gauge said 1.5. As there is a slope over the gate at first opening I would err on the safe digital value. The digital gauge is blank until gate opens.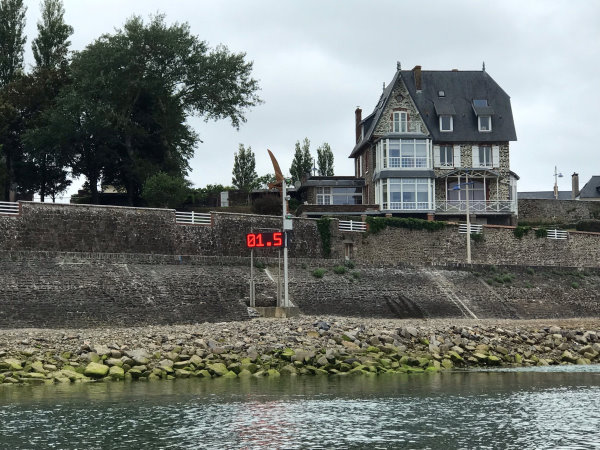 As I was milling about shortly before opening there are some 1.5m patches so if you are deeper draft better to wait out at sea until the gate opens. There is also not masses of room should a few boats be waiting with the current starting to flow.
New pontoon M just beyond La Marine hotel. This is for the big boys. I had pre-arranged to moor here due to logistics. The pontoon is high above the water approx 1.2 m. Big cleats and plenty of wash from passing boats. I was advised no electric or water, however, there are boxes so I guess that's coming. No cleats landside on this for small boats.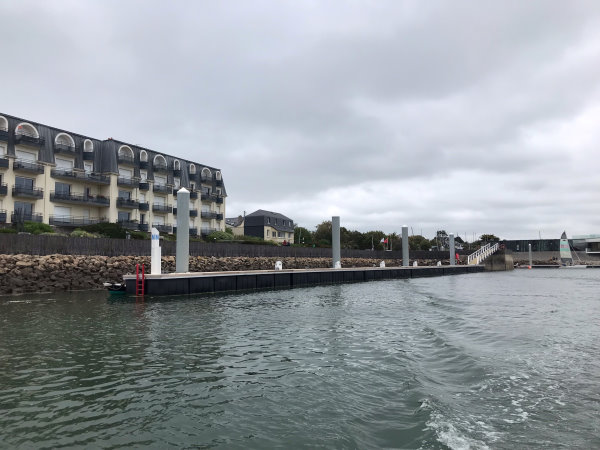 Usual check-in at the marina office. I did not view the previous visitor pontoons but assume with a few less large boats and there may be space or overflow in the local marina. New restaurant at YCBC.
Lots of restaurants around Carteret open but none looked busy. Current restrictions. Curfew 2300-0600. Restaurants outside OK, inside 50% capacity. This all changes Monday 21 June to be more relaxed. I think.
Masks are mandatory until next week but lots of people not wearing in open air. I wore mine in all indoor spaces and and was judicious with hand sanitizer
Checked out with customs before leaving France.
PCR test in Jersey and isolating until my 1 negative.
Thanks Karl
---
France is Category 4
French government announces a process to allow entry to cruisers at any French port
The Cruising Association, through its local representatives, has helped to make cruising to France easier, post-Brexit.
Since leaving the EU, boats arriving in France from the UK or Channel Islands are required to sail to one of a small number of "Ports of Entry" (mainly the ferry ports) and search out the relevant authorities – usually the Police aux Frontières – to register the arrival of their boat and crew.
This same process of going through a Port of Entry would also be necessary before departing France for the UK or Channel Islands (or indeed any non-Schengen country), presenting CA members, and other sailors coming from the UK to France, with a potential problem for many passages.
Two of the Cruising Association's Honorary Local Representatives (HLRs) have been aware of this extra challenge to cruising for some time and have been working with the local marinas, the marina associations and local officials to try and simplify it.
Now, as a direct result of their efforts, the French government has announced a process to allow entry at any French port. A form is now available from web sites which can be downloaded, completed and submitted by email to the local administrative Port of Entry prior to arrival. Providing all is acceptable, boats may then enter another port. This is already underway for Le Havre and other ports will follow on rapidly.
lehavreplaisance.com/…/PAF-le-Havre-Immigration…
This is a significant improvement and removes a major hurdle for boats visiting France; something CA members and other boat owners will value.
---