Colin Le Conte – ACIB FRGS FBCS MIoD – Managing Director
Colin set up Digimap Ltd in 1998 as a specialist Geographic Information Systems (GIS) and Mapping company. He has a wide range of experience in Customer solutions and is an experienced consultant, programmer and solutions provider. A former Bank Manager for a leading International Bank, Colin was selected to design and develop leading computer systems for the UIM Class 1 Powerboat Championships and held this top world position for 14 years. Colin was the founder of Digimap Ltd and has now specialised in GIS solutions for over 24 years and has won international awards for his and his company's work.
Colin is a Fellow of the Royal Geographic Society and was recently awarded a Fellowship of BCS (the British Computer Society).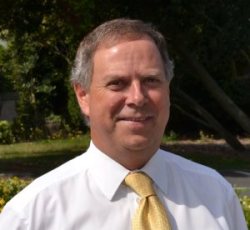 John Surcombe – Director, Software Development
John joined Digimap having previously worked at the Guernsey Social Security Authority (GSSA) as a software developer, and before that he studied Computer Science at St John's College, University of Cambridge. Since working at Digimap in 2004, John has successfully undertaken major projects for government departments and utilities to develop bespoke systems in C# and Javascript with SQL server back-ends, from requirements analysis through design, development, deployment, training, support, documentation and ongoing maintenance.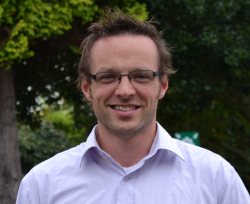 Dave Killan – Training and Support Director
Dave has been with Digimap since 1999 and is responsible for the Training and Support of the systems. He also provides demonstrations of the products and assists with Bureau work as well as consultancy and advice on the GIS systems.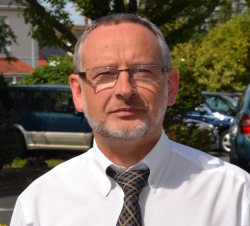 Ian Taylor – Project Manager
Ian joined Digimap at the start of 2018. A Project Manager and Business Analyst with over 20 years of experience across a wide variety of sectors. Ian has a demonstrated track record of successfully managing small to large projects from inception to completion. He has a demonstrated facility in effective problem solving and implementing efficient solutions, strong communication, interpersonal and presentation skills, with a proven ability to manage relationships at all levels.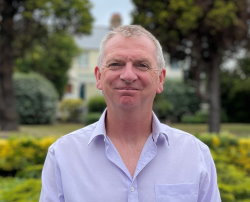 Tim Stonebridge – Business Manager
Tim brings over 28 years of experience within the Telecom sector, more recently as the Chief Security Officer and a member of Sure's Senior Management Team with responsibilities for local and offshore Government liaison, facilities, data protection, systems and security, business continuity and risk. Tim studied Electronic and Telecommunications Engineering, Management Studies with Cranfield University and this year gained a PGDip in Cyber Defence at the UK Defence Academy.
Previous to the role of Chief Security Officer, Tim was responsible for a variety of Engineering functions including the introduction of Geographic Information Systems into network planning and the transformation of many thousands of records from paper into digital formats.  At the time adopting GIS was considered essential for the future development of networks, with GIS embedded fully and underpinning operations today.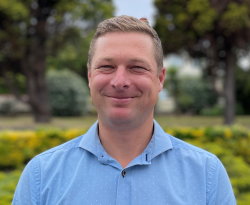 Jason Renouf – Software Developer
Jason graduated from Aberystwyth University with a BEng (Hons) in Software Engineering, working since then as a Software Developer/Analyst and System Administrator. Over his 18 year career he has worked on a varied range of projects including systems for Document Imaging, Trust and Company Administration, Fax and Workflow, Know your Client, Webmail and many many Websites. He has experience with multiple computer languages, platforms and frameworks which include Delphi, C# and VB.net, JavaScript, HTML/CSS, PHP, SQL, Bash, Ada, Linux and Windows. Within the industry, he has a keen interest in Virtualisation, Security, IP Telephony/VOIP and new technologies.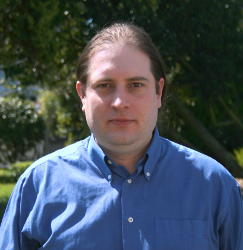 Tom Saddington – Software Developer
Tom joined Digimap in 2014 having previously lead the development team at Sure/Cable & Wireless Guernsey, where he designed and developed web applications and system integrations for business units in the Channel Islands, Isle of Man, and worldwide.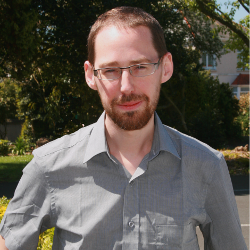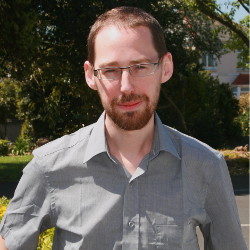 Charles Trotman – Software Developer
Charles has a BSc (Hons) in Computer Science from Lancaster University. He has previous experience in developing and maintaining software for clients in the UK Financial Sector.
Charles has extensive experience programming in both C# and Java and is very familiar with database technologies, specialising in MS SQL Server and aspects of Business Intelligence and Data Warehousing.