Great 2016 video by John Boyle which includes a visit to Camaret – www.youtube.com/watch?v=GrxgDP…
YouTube video of our entering the inner (Notic) marina in 2019 – youtu.be/29yPaGWyewU
Camaret sur Mer is on the west coast of Brittany. A long run from the Channel Islands but a good stop off point if heading for Southern Brittany. It is located at the southern end of the Chenal de Four and the northern end of the Raz de Sein. 
There are actually 3 marinas at Camaret. The main one for visitors is as you arrive on the right. There is the marina office and some facilities nearby. It is about a 15min walk to the Town but is an interesting walk as you pass the old church and tower.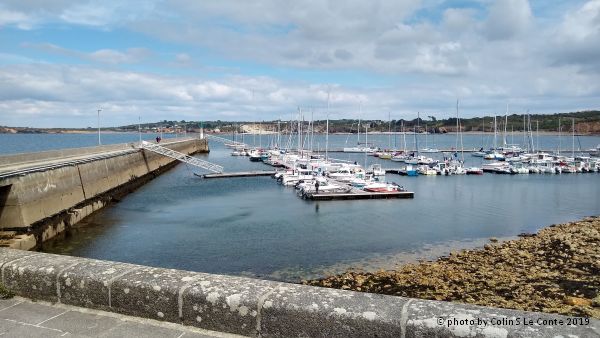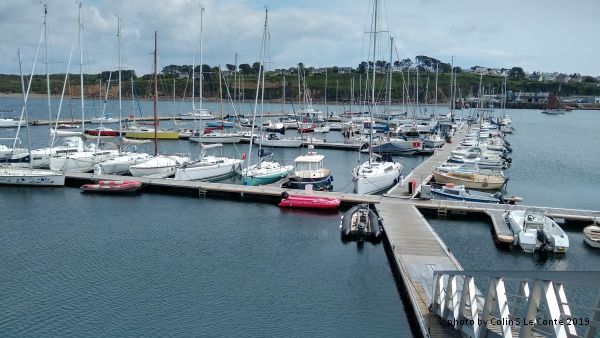 The Notic marina is mostly for local boats but there is space for a small number of smaller boats. Approx 7 boats can fit down the side of the pontoon and 9 boats at the end on fingers. There is a sign saying there is 1m of water on a Mean Spring low water (coefficient of 100) and we are told this refers to the Town end of the pontoon. There are yellow buoys marking the shallow area. Also make sure you keep to the right of the red pole at the start of the Notic marina. There is a separate marina office at the top of the ramp and basic, shared facilities. You get given a code "Port Camaret Gratis" WiFi. Very convenient for the Town.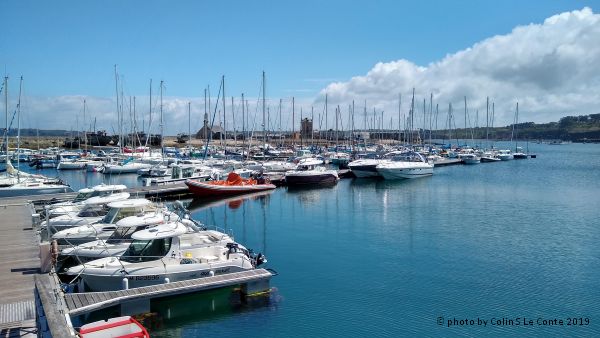 The official website can be found at www.port-de-camaret.sitew.com/…
This is a useful Port Plan in English www.port-de-camaret.sitew.com/…
The old church and the tower are well worth a visit. The tower is the Tour Vauban and is listed as a UNESCO World Heritage Site.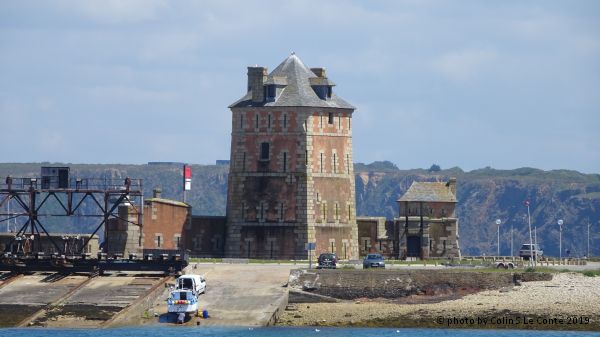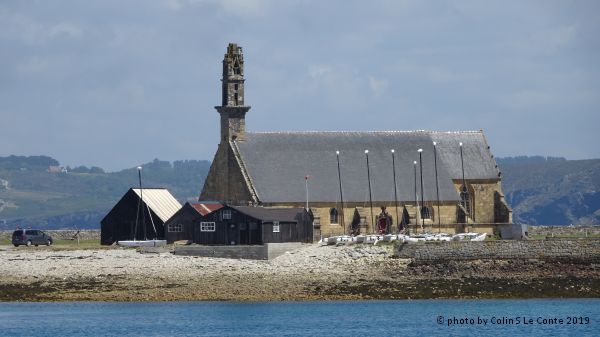 Tides
The slack water for the Chenal du Four and Raz passages are as follows:
Chenal du Four – High water Brest +30mins and High water Brest +5.5 hours
See www.sailingalmanac.com/Almanac… with useful marks
Raz de Sein – The books say High water Brest -1hr and High water Brest +5 to +6hr hours. Slack water lasts for around 30mins. However, you need to check the tide tables to see when it will be slack water as the times often quoted in the books does not seem to be accurate.
Tides
The official website appears to be www.port-de-camaret.sitew.com/…
The Cameret web site is www.camaret-sur-mer.com/
Interesting articles
nimrodoceanlord.com/places-we-…
Tides
Contact information
Quai Toudouze, 29570 Camaret-sur-Mer
Tél. : 02.98.27.89.31
Fax: 02.98.27.96.45
E-mail: capitainerie.camaret@wanadoo.f…
See www.noonsite.com/Countries/Fra…
Restaurants – www.tripadvisor.com/Restaurant…
Walks
The GR34 passes the marina and there is a nice walk around the headland with good views. For a good 2 hour walk, follow the GR34 route until you get to the derelict old manor house and then walk inland and you will see some interesting druid stones. From there you can walk back to the marina in about 12mins.