11th May 2023
Following our previous announcement concerning the granting of temporary direct entry/departure status to the ports of Saint Cast and Saint Quay,  please be advised that, following further consideration, the ports of Lézardrieux, Tréguier and  Trébeurden have now been accorded similar recognition for the 2023 season.
The procedure necessary for access to these ports in the Côtes d'Armor is given in the attached document.
Please note that the particular Declaration attached hereto is for the port of Saint Cast. Similar versions for the other temporary status ports will be available on their websites and can be downloaded by those wishing to visit the marinas in the Côtes d'Armor.
Please note that all such visits must start and terminate in one of the ports shown above.
Formulaire de préavis PORT DE SAINT-CAST 2023[1917]
PROCEDURE BREXIT PORT ST-CAST – GB[2019]
---
Lezardrieux is special. You pass the amazing Ile de Brehats and then travel up the beautiful Tieux river. It is like a different world.
The pontoons are in the river and can be accessed any tide, although ideally you should more at low or high water due to the tide.
The small town has a couple of restaurants and it is an easy taxi ride to Paimpol to the ferry to Ile de Brehats. Also a good overnight stop before the journey up the river to Pontrieux.
---
News 2020
A short June 2020 video showing progress with the new Capitainerie:
www.youtube.com/watch?v=Gb7yORf-C2c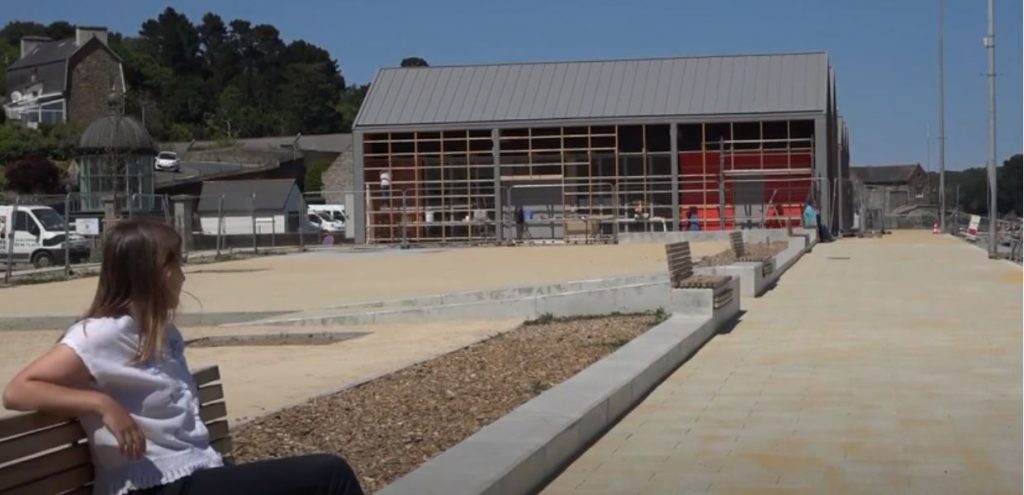 A detailed plan can be found here: www.energiesdelamer.eu/images/PDF/21%200…
News August 2019
The wood cabin at the top of visitors pontoon is gone. Now a half-built new harbour office and facilities. They hope to have it finished by the beginning of next summer season. The harbour office was across the road. The marina facilities were further around at the inner harbour so a bit of a walk from the pontoon. They were also met by an orange port dinghy and shown to a finger berth. Thanks, Chris
Lezardrieux is a great place. A lovely trip up the Trieux river, fairly easy navigation with a Chart Plotter, and a non-tidal "marina". Some tide flows through the pontoons so best approach around high or low water – but nowhere near as bad as Treguier.
The speed limit is 3 knots upriver from Les Perdrix and 5 knots from Vieille de Bodic starboard beacon tower (as you enter the Trieux river) to Les Perdrix although the local boats do not seem to obey them.
Harbourmasters office is at the top of the visitors' pontoon. No one ever meets you as he stays in his office. It appears to be best to moor on a free finger on the first pontoon anywhere east of the customs/police boat. The fingers are quite short and only have a loop at the end to put your rope through, but they are OK. There is room for a large boat, or 3 smaller boats on the T piece at the end but again the boats do not seem to be managed very well.
Facilities are OK. They have been repainted and were in better condition in 2017. A bit dark and a jeton is not required for the showers anymore.
The Internet is now a quick process and worked OK.
E-mail communication with the office could be improved. We did not receive a reply to recent communication. You can call the office and the Harbourmaster was helpful and probably speaks enough English for most enquiries.
There is a "shortcut" path from behind the boat works which comes out behind the church.
Great new Video – featuring a Princess V39! www.youtube.com/watch?v=uxas4ALyJYc&#038…
The Marina manager said there is room for 50 visitors. There are the hammerhead and a few berths on the visitor's pontoon. There is also the centre waiting pontoon where you can moor but no electric and it would be impossible to row ashore when the tide is running. He said you can moor in the inside marina. This has never been offered to use but worth enquiring if you are staying for a few days. Perhaps enquire in advance.
Visiting Yachtsman Reports
2016 – Marina office was helpful and more proactive in helping to find a space. Auberge du Trieux was excellent. Menus range from 19  to 50 euros plus a la carte. Good food and service. 2019 we only saw set menus.
2013 – I love Lezardrieux, it is up the beautiful Trieux river, it is non-tidal and it is one of the shortest journeys from Guernsey to Brittany, with the last half hour of the trip in beautiful protected waters as you head up the Trieux river.
However, the marina does not seem to care. No one helps by meeting you or telling you where to moor, you have to guess and hope for the best. The facilities are still the same basic facilities that have been there for years and remain dark and dingy. The Marina office closes early so you cannot find out the code for the facilities until the next morning.
marinas.com/view/overview/786_Lezardrieu…
www.letrieux.com/lezardrieux.htm
Pilot Guide
If you leave around half tide going up, motorboats will have a good following tide all the way back to Guernsey.
Contact Information –
E-mail: port-lezardrieux@wanadoo.fr but sadly they do not reply
Tél. 02 96 20 14 22
Official info
Tides
Guide du Port
www.guide-du-port.com/port-lezardrieux/
Map
www.map-france.com/Lezardrieux-22740/roa…
Weather –
www.meteoconsult.fr/ter/france/prevision……
www.metcheck.com/EUROPE/europe_forecast_…
Restaurants – LEZARDRIEUX *** Auberge du Trieux: Tel: 2 96 20 10 70. Very good value – good seafood menu, reasonable wine list. Service good. Great ambience. The owner has won many rosettes for excellence.
Greg said he had an excellent meal there – Sept 2009 –
2016 – Auberge du Trieux excellent. Menus range from 19  to 50 euros plus a la carte. Good food and service.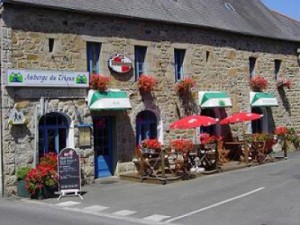 New creperie just opened in Square It is called Lez ar Dreo! Tel no (mob) 0033 (0)7 67 08 20 82. We had a meal there in 2019. Really good galettes and the crepes were awesome. Good English is spoken. Well worth a visit.
Le Moulin de la Galette. 2018 update – Moulin de la Galette (up the hill on right) was sold and reopened later in the year. Now called Le Moulin KA but this was boarded up in April 2019.
The Yacht Club used to be good with drink and food together with English speaking staff. Variable reports.
Taxis Best taxi firm is Taxi Le Bourdonnec.
Tel 02 96 20 15 90, Mob 06 84 18 26 27 ILE DE BREHAT
Market day
Friday
Restaurant – www.tripadvisor.com/Restaurants-g2478208…