Beware of the strong current flowing up or down the river. Best approach at slack water.
Benodet is on the East side of the River and Sainte Marine is on the Westside
Benodet marina is larger than Sainte Marina, has good modern facilities and there is a big supermarket about 1/2 km away with a nice walk.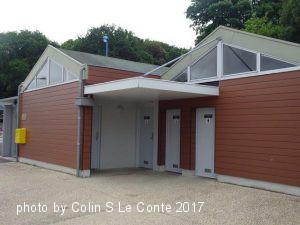 The tide does rush through the marina so be careful when mooring, especially on a finger. Slack water as with most rivers is at high water and low water.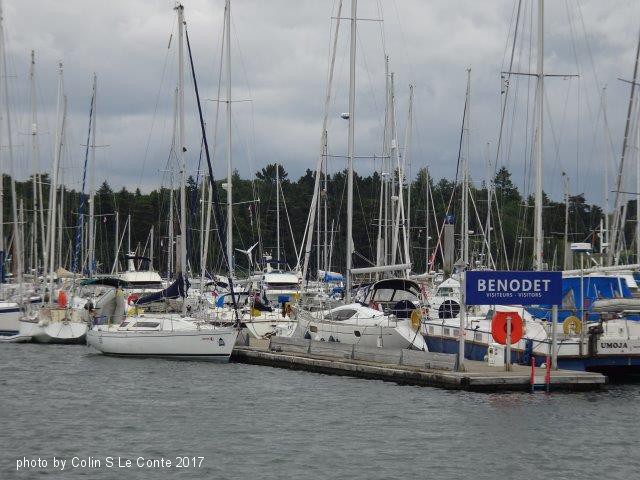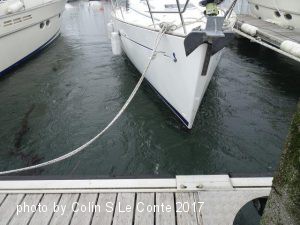 The outer pontoon is for visitors and has space on the inside and outside. The inside is entered from the seaside.
Good security with coded gates.
There is good fuelling available, easiest to approach at the low or high tide. The pontoon has ropes already there so you do not have to use your own. The diesel (Gasoil) authorizes only Euro 150 at a time, so motor boats beware. However, the helpful marina staff can flick a switch in their office so you get unlimited fuel and you pay them at the end. Much easier. But beware – the diesel pump is very slow so it takes a long time to fuel up. However, there is a go faster black button marked with the symbol of a lorry which makes it go faster. They only told us this on our 2nd fuelling! When I say faster, I mean it goes slow instead of very slow! Fuel prices were about Euro 1.4 per litre. (1.5 in 2019)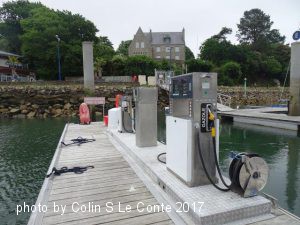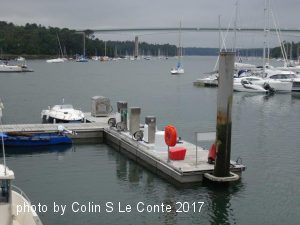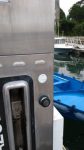 There is a nice walk along a promenade to the vedettes and restaurants about 5 mins walk away.
Benodet was the most disappointing marina of the whole trip. We e-mailed them in advance and never received a response. We telephoned them and no one picked up the phone. We even spoke with the Tourist information who said the marina may be busy. In this modern age, marinas should respond to e-mails – every other marina did.
Report from Keith – If you do make it that far we would recommend that at least you take the time to hop across the bay to Benodet, we prefer mooring in Sainte Marine on the port hand, lots of eateries here, Cafe du Port in first class!! The marina takes bookings and is very efficient and the staff well trained and helpful. Only another short hop to Port la Foret, a lovely little town about fifteen minutes walk and an excellent Sunday market.
Port web site
Helpful sites
www.sailblogs.com/member/bigou…
Contact information
Tel .: +33 2 98 57 05 78
No reply received to e-mail sent June 2016
Webcam – www.webcamgalore.com/EN/webcam…
Weather and Tides
www.windfinder.com/tide/bnodet…
Restaurants – www.tripadvisor.com/Restaurant…