This is a great, sheltered marina in a lovely setting. With the Ville Close old town overlooking the marina. A great place to visit – except in July and August.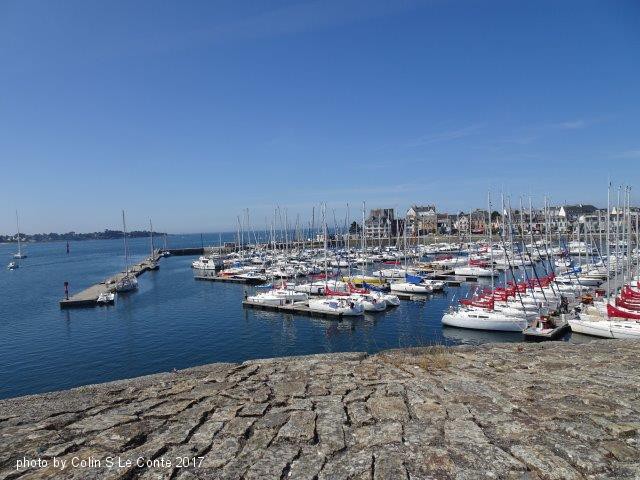 We visited in late May 2017 and the marina was fairly quiet. They do not take reservations.
Pontoon D is for visitors and is the 2nd pontoon from the walled area to the North. D pontoon has more space between the pontoons to the South of it (between D and C) and so this is recommended for larger boats up to 12m. There is also a long breakwater pontoon which you can moor alongside.
Fuel
Fuelling is inside the marine to the South. It is difficult to see how you can fuel without some assistance from the land as the difference in height from the marina to the fuel pumps can be large. There are a couple of ladders alongside the fuelling area but it really does need 2 people. There are also steps around the corner but you would have to navigate through ropes. Fuel was Euro 1.41 per litre.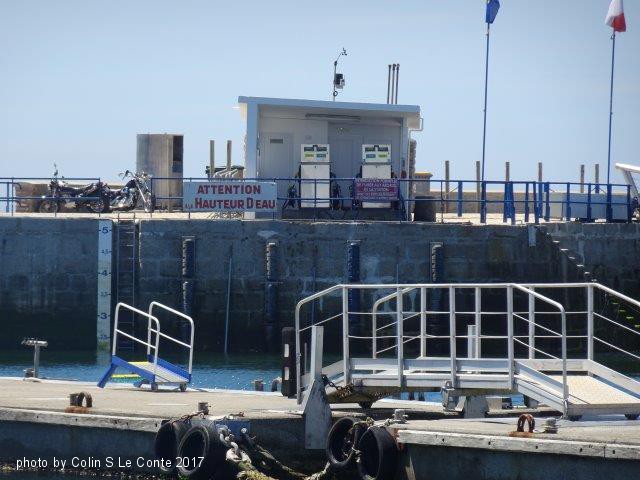 Office
The marina office is good however the showers and toilets are only accessible through the office and so when the office is closed, you can only access a single toilet which has access from the outside and a single shower which needs a code. Take your own toilet paper in case it has run out. Not very convenient.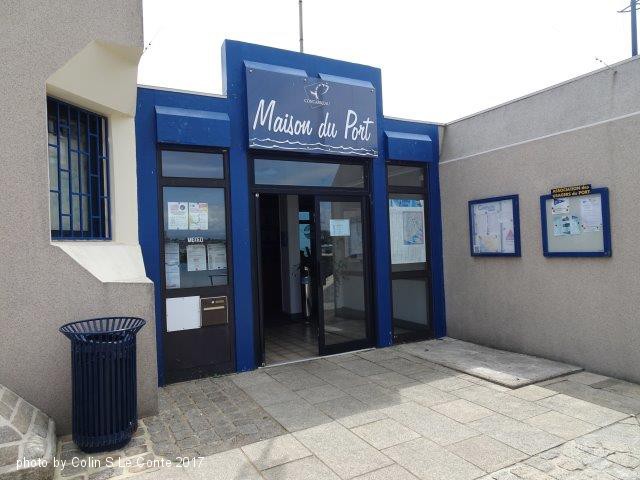 The marina showers require a card from reception. You take it to your shower room, swipe it over a unit by the door and select your cubicle number. Then press #. A number of people did not press # and ended up with a cold shower or streaking across the shower room to complete the process. Showers are good but tiny. Officially they close 30 mins before the marina office closes.
Concarneau has a walled area of the town and inside is a really nice street with lots of souvenir, clothes and food shops. Well worth a visit.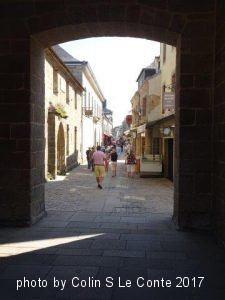 There is a Petite Train near the entrance to the walled town which gives a 35 mins tour. The times displayed on the board for the Petite Train were not accurate. The Tourist information office is past the entrance to the walled town by the old harbour.
We did not find the boulangerie. There is one in the "Halles" which is like an old market and is worth a visit. It opened at 8:30 in June 2017.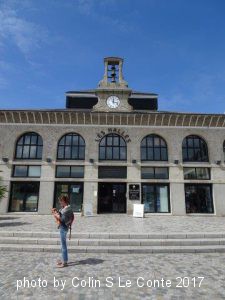 From late July to mid August the marina is full every day according to reports.
Europcar appear to have an office in Concarneau
Guides
www.portbooker.com/en/marinas/…
en.wikipedia.org/wiki/Concarne…
Official website
www.tourismeconcarneau.fr/movi…
Contact information
VHF channel 9
e-mail port-de-plaisance@concarneau.f…
Very quick response in excellent English
Restaurants – www.tripadvisor.com/Restaurant…