Great video with Ile de Brehat at the end – www.youtube.com/watch?v=uxas4A…
Ile de Brehat information
www.france-voyage.com/towns/il…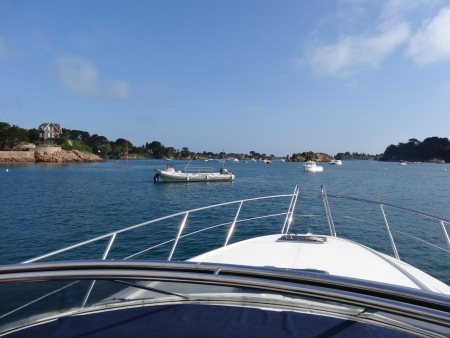 Map
Verdettes
Departs from ARCOUEST
Tides
Restaurant – www.tripadvisor.com/Restaurant…
You can take your boat and moor, but you need to be very careful where you moor, especially during spring tides as the sea does go out a long way. Also, you may need to moor in the tidal flow in order to moor in deep enough water. Best check the books, guides and check with people who have moored there before.
We caught the ferry from L'Acrouest which works well and is only around Euro 8 for the return, 10min journey. There are however limited Tibus availability from Paimpol, so we caught a taxi. It is approx a 10 min journey.
The return boat journey does not have a set time, it is an open ticket for that day.
At some times during the day, you can opt for an around island tour. We think this would be most interesting at around high water.
Occasionally, there is a boat from Saint Quay, so if you are based there, have a look in the Summer to see when they are sailing.