Amazing restaurants, a very helpful marina office, and lots of places to see and visit, including the famous Jersey Zoo. What more could you want? Ideal as a destination or as a stopping-off point for Granville, Saint-Malo, the Rance or Saint-Cast.
Good facilities and low-cost fuel including low-cost petrol.
Rubis fuelling just outside of the harbour opens at 8 am
---
Link to Tariffs, Marina Opening Times and Handbook – www.ports.je/jerseymarinas/
The Visitors' marina is in a great location. All the work from 2022 has been completed.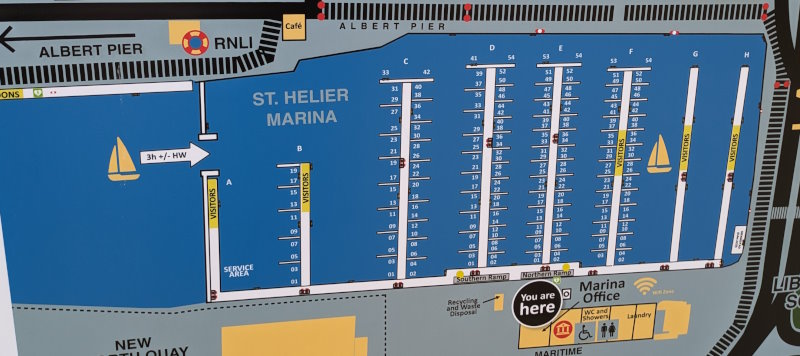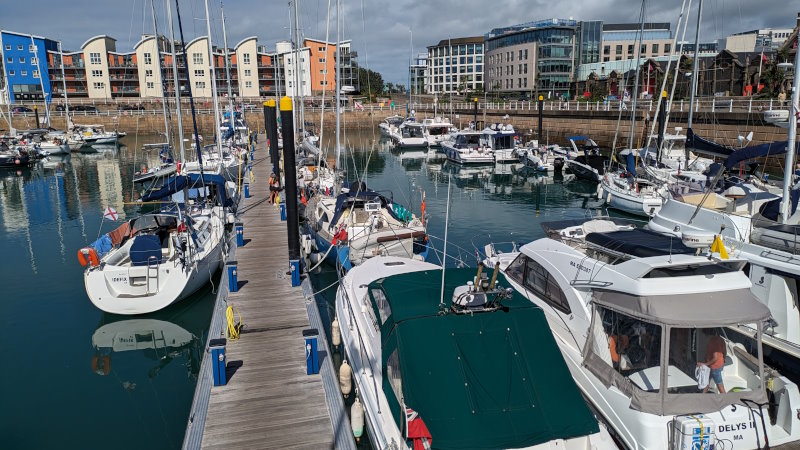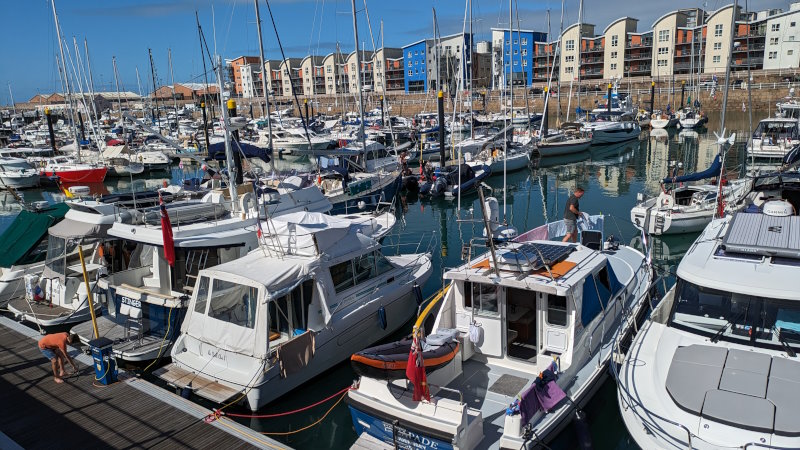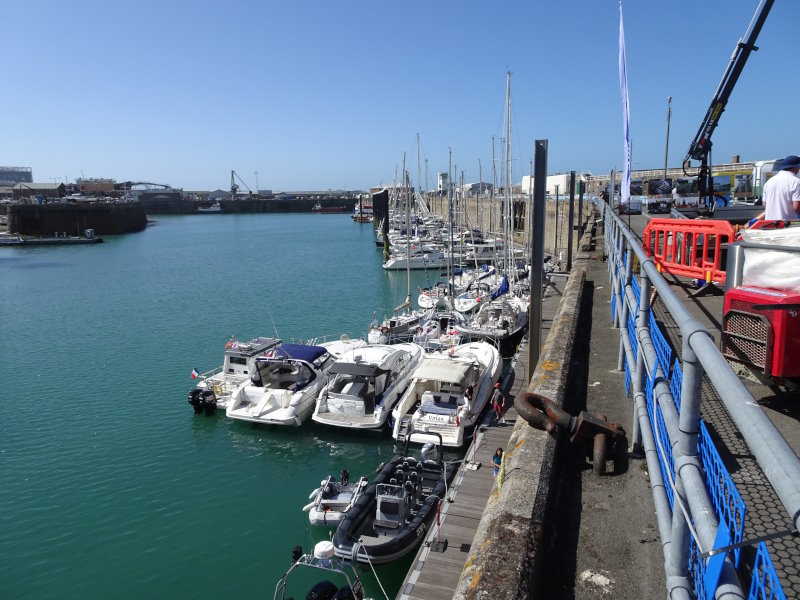 Jersey's marina is well located and very convenient for the town of St Helier. The marina staff are all very helpful. Note: Entry cards are now provided to the facilities and the visitors' marina – so access is back to 24 x 7 which is good news.
Contact Information
VHF Channel 14
email marinas@ports.je
The weather is transmitted on VHF channel 18 on a regular basis
www.portofjersey.je/JerseyMarinas/Pages/…
Tides
www.portofjersey.je/Pages/weather.aspx#t…
Guide du Port
www.guide-du-port.com/port-jersey-saint-…
From Jersey visit
www.windfinder.com/forecast/jersey
Breakfast choices
Pomme d'Or – opens at 07:00 to 12:00hrs – The Café Bar – full breakfast and is a very popular café with boaters.
Royal Yacht – opens at 09:00hrs to 11:00hrs – Café Zephyr – checked August 2023
St Helier Yacht Club – opens at 09:00hrs to 11:30hrs
Lifeboat Café – Variety of food in an open area
Restaurant – www.tripadvisor.co.uk/Restaurants-g18623…
Things to do
The Town is a few minutes walk from the marina and is a great place to shop. Always busy with some great restaurants.
Bikes can be hired nearby and the Petit Train goes to St Aubin approx every hour and takes 35mins. Well worth doing.
The bus station is 5 mins walk from the marina and from there you can visit all the major tourist sites including