This is the easternmost port covered by the Digimap marina pages and one of the prettiest towns to visit.
A beautiful old inner marina looks amazing and at the end of August 2016 was not too busy.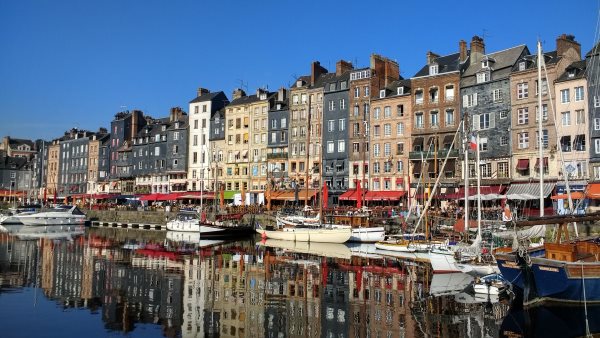 The bridge is called the Lieutenant's bridge
Opening times FROM MAY TO AUGUST – Every day – 8:30/9:30/10:30/11:30 AM, 3:30/4:30/5:30/6:30 PM
The inner marina is a magnet for visitors and was crowded with people on the busy market Wednesday evening.
If you want a quieter area, then you can moor on the outer pontoon which is closer to the lock gate. It is less overlooked but can suffer from the passing trawlers and other boats that create a wash. This is particularly disturbing at night. Most boats were fine and courteous but there is always the odd boat that goes too fast.
At the end of the outer pontoon, there is room for a large visiting boat which would have its stern against the end of the pontoon. This should work well and accommodate 80ft or perhaps longer boats. Do call them first if you have a boat of this size.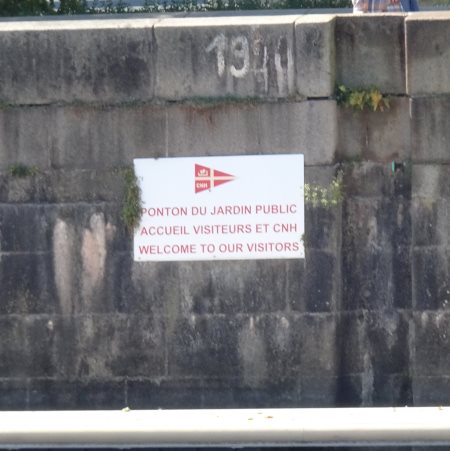 Honfleur is lovely but the mooring and facilities for visiting yachtsmen are limited. The marina office is very helpful but not a very convenient location. There is room for around 8 boats in the outer pontoons and they can only accommodate a few boats in the old marina without rafting up.
The facilities reflect the same, 1 block with 2 toilets and 2 showers for the inner and outer marinas cannot accommodate many people.
We would have liked to have tried the old inner marina but the 2 boats were poorly moored and so took up all the room. There is potential for a central pontoon in the old marinas but no plans.
Navigation
The approaches to Honfleur is not covered in this page other than please do your research as you should go the wrong side of the red buoys going up the channel in order to keep clear of the larger vessels (apart from red buoy 6).  You need to pass through outer lock gates to enter the port. These may be open for free flow or closed for lock access.
The outer pontoon is then accessed easily, whereas the inner old harbour has a swing bridge which only opens occasionally.
The marina office is near the old harbour and the facilities are near the outer pontoon.
The public facilities next door were good so the marina facilities should be of a similar standard. There are only 2 toilets and 2 showers for the men and the same for the ladies. You have to open the door really quickly once you have entered the code (written on the gate to the pontoon) otherwise it will lock again.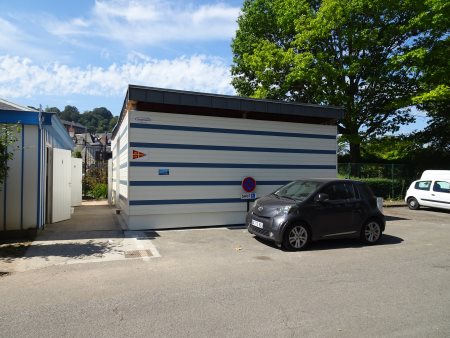 There is no WiFi in the outer visitor mooring area.
Contact Information
e-mail address cnh14@wanadoo.fr
Address Secrétariat du Cercle Nautique de Honfleur, 8 rue Saint Antoine
Tel no 02 31 98 87 13
Official website
Lots of useful information including navigation and lock times
Useful websites
www.noonsite.com/Countries/Fra…
www.french-waterways.com/water…
www.calvados-tourisme.co.uk/di…
www.calvados-nautisme.com/port…
Restaurants – www.tripadvisor.com/Restaurant…