A very nice and convenient marina. The gate is quite narrow, however, the reception is welcoming and it is a great place to stay. There is not much near the marina except for the restaurant overlooking the pier and the town which is around 20mins away is worth a visit with some good places to eat.
YouTube videos
Arriving at Plouer Marina (with music!) – youtu.be/SGxWZ3MGhjA
Leaving Plouer marina – youtu.be/hbW6rlEqEbQ
This is the link you need for all your Rance travels – and we are told Liliane types it in herself and publishes it. We could not find the information anywhere else and is valuable for High Water, Chatelier lock and of course, Plouer marina access – www.plouer-sur-rance.fr/niveaux-en-rance…
Pontoon B is generally for visitors. This is the 2nd from the right. i.e. the long one in front of you as you go in the marina gates.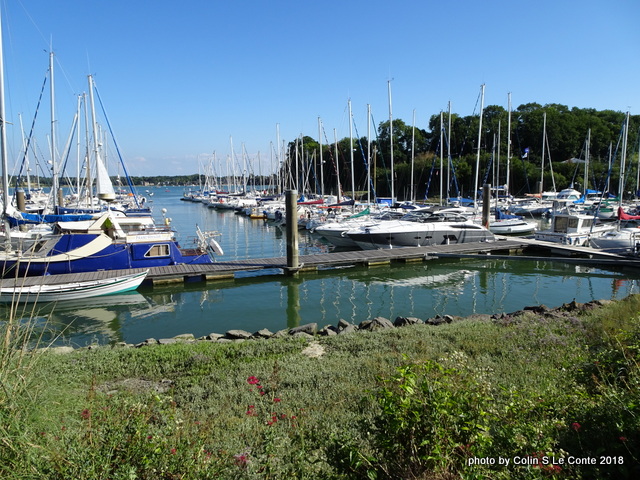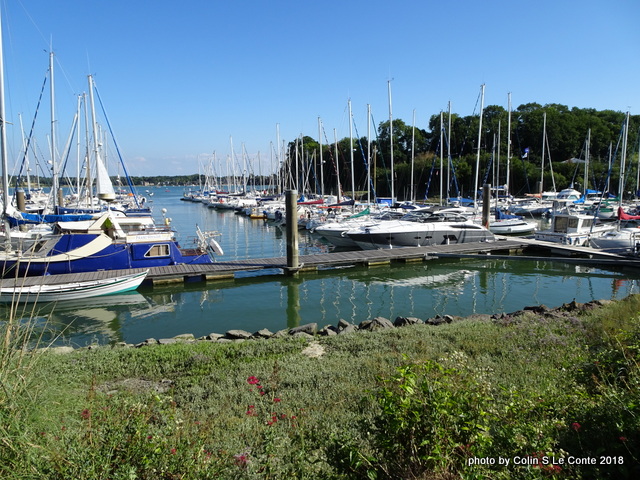 We are pleased to report the lovely lady harbour master Mlle Liliane Faustin is still there and still smiling (2018). A wonderful welcome and a great pleasure to be in such a peaceful marina. We called ahead by telephone and she speaks very good English. We then called her up on arrival on VHF channel 9 and she had a handheld radio to guide us to our berth.
The entrance is quite narrow and you go between the poles the left of the height board. The outer poles as you approach the marina are red and green but the gate poles are not coloured. The approach can be quite shallow. We suggest you approach at a right angle to the entrance.
Pontoon B for visitors is the one in front of you as you go in. "A" is on the right closest to the marina wall. We are told it is best to call ahead, but they are normally able to accommodate everyone. The person we spoke with was moored on Pontoon A which is also used for visitors.
Facilities are adequate and were updated a few years ago.
We visited the small town of Plouer (approx 25 mins walk) and there are some nice restaurants there. The Boulangerie old now permanently closed but a drive-in bakery is open near the Super U roundabout. The harbourmaster said there is a new Boulangerie 2km away, however, if you place an order the previous day, croissants will be delivered to the office at approx 8:30hrs.
There is a market on Sunday mornings next to the Church. The Tourist Information said it is on all year but smaller in the winter months.
Liliane said there are electric bikes for hire if you wish which is a great idea.
Plouer has a very small entrance. Opposite Plouer on the other side of the river is Mordreuc, basically just a slipway and a restaurant that is either always full or never open, ideal chance to pump up the dingy to transport you from the marina but use an outboard unless you have been doing lots of upper body training.
Ken Wheeler suggested on www.motorboatowner.co.uk that pilot books should mention the presence of a pair of seals in this charming little marina although we did not see them in 2018. A few old geese though!
Visited in August 2019 and there were lots of wasps. Not sure why?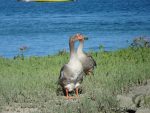 Opening Times of the Marina
www.plouer-sur-rance.fr/niveaux-en-rance…
Contact
VHF Channel 9
e-mail plouer.portplaisance@wanadoo.fr
Tel 02 96 86 83 15 – do call – she speaks very good English
Guide du Port
www.guide-du-port.com/port-plouer-sur-ra…
Weather
www.foreca.com/France/Plouer-sur-Rance
Restaurants
LA CALE : Tel: 02 96 86 97 24. At the slipway, good seating with river views and parking. VERY popular with locals so do book a table. It used to have the "best moules in the world" as reported by one Digimap reader, however, recent reports indicate the moules are still good and the rest of the menu is mediocre. Trip Advisor still rates it 2nd with some good recent reports.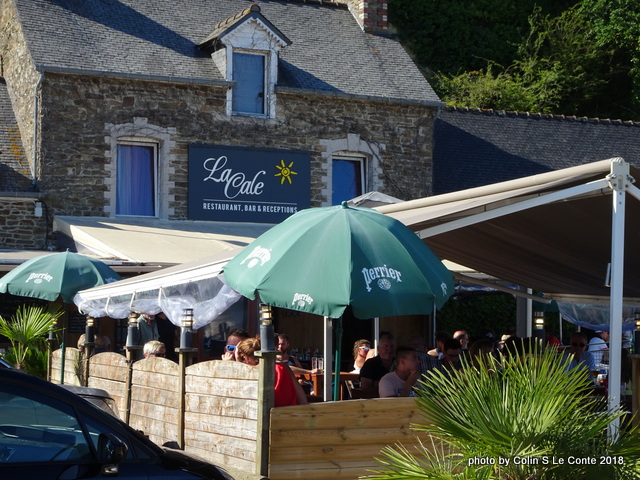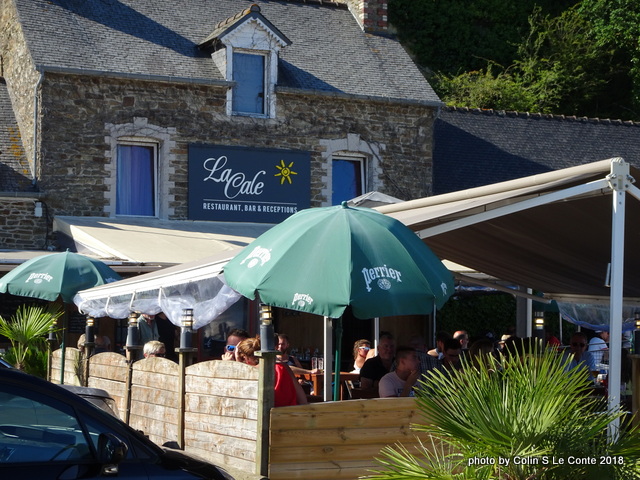 Rive Gauche
Some 25 minute walk from the marina, through the village past the cemetery to the traffic lights. Rive Gauche makes the right-hand corner (turn left down the hill for the big Super U).
Had lunch in July 2015, 3 months after business partners Sylviane & Stephane had taken over & refurbished the run down 'Le Bec du Mousse'. Good simple food & friendly service, with a selection of buffet starters, choice of two mains, a selection of sweets plus a bottle of water & 25cl of wine each – all for €12.50, with coffee just 20c extra. They also open with a more upmarket menu on Friday & Saturday evenings – recommended by friends, but we haven't tried it.
Postscript: It was pouring with rain as we paid our bill & we mentioned that we were off to stock up at the supermarket. An hour later, still raining, we were carrying our shopping out through the Super U car park, when Stephane pulled up beside us in his car & drove us back to the boat – he must have been waiting for some time, what kindness! Needless to say, we've been back for lunch again.
Peter DD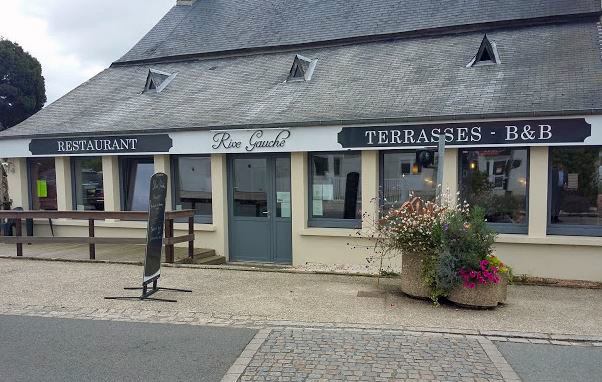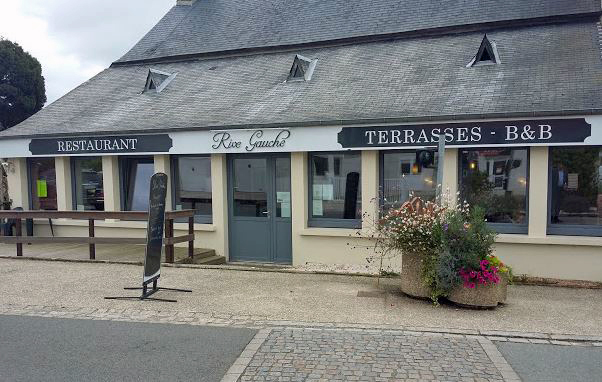 A nice looking Pizza place in the town. The menu looked good but we did not eat there.
Trip Advisor link – www.tripadvisor.co.uk/Restaurants-g42502…