Not a marina – but a very interesting place to visit – especially at low tide. The Ecrehous and Minquiers are part of the Bailiwick of Jersey. A fascinating place.
There are a few houses, perched on rocks and inhabited during the summer by residents from Jersey.
Navigation is quite difficult and best approached from the South. Mooring is also difficult unless you can dry out, as a fast tide streams through the area. But what a place to visit. Amazing.
---
For the history and more information – please see:- en.wikipedia.org/wiki/Ecrehous
The Ecrehous is a large reef of rocks (at low tide) which has some small houses perched on top of the highest rocks. I am told the site is leased from the government and the houses are owned by Jersey people (who pay rates) and they tend to pass from generation to generation.
People spend time there in the summer, but move out at the end of September or when there is the threat of bad weather.With very little protection, it would be a scary place to be in a strong westerly with a spring tide.
Great video – vimeo.com/384072325?ref=fb-share&1&…
Pilotage –  Best book we know of is the "THE CHANNEL ISLANDS" by Nick Heath. Published by Imray Laurie Norie & Wilson Ltd. Charts are probably not detailed enough. Any other suggestions welcomed. Most people approach from the South and line up the pointy rock so it is between the rocks each side.
Then you need to keep the black mark (see picture below) just open of the white pole. The black mark is behind the pole and this will keep you a little more East of the reef.
There is a strong current at low tide – so be careful. There are some privately owned buoys which are certainly in use on the weekends. Not sure if there are any public moorings. Many people dry out – but beware as the sand is not very flat!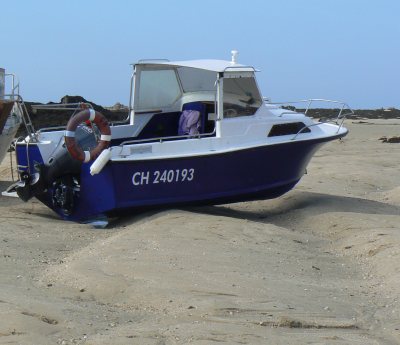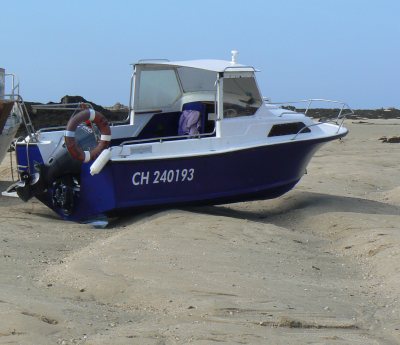 There is a lagoon to the West. Difficult to see except at low tide when it is probably too shallow and there is a big flow of water exiting the lagoon.