Latest News 20th July 2022
Dielette has issued the following (modified) e-mail, which appears to apply to
IN LA MANCHE :
Port Diélette
Port-bail
IN LE CALVADOS :
Deauville-Trouville
Courseulles-sur-Mer
Dives/Mer – Cabourg – Houlgate
Grandcamp-Maisy
Isigny/Mer
Port-en-Bessin
Please do check with Dives sure Mer before visiting, that this information is up to date and accurate. We have not received any information directly from the marina.
Dear Yachtmen,
We are very pleased to inform you that La Manche and Le Calvados Customs have just decided to make Brexit procedure more flexible for unofficial border crossing points like Port Dielette.
It is, indeed, now possible for pleasure boats coming from a port outside the Schengen area to arrive at and leave directly an unofficial border crossing point
Just sending the editable form attached (new one) to the Harbour office 24 hrs before arriving and just before departure in case of a less 24 hrs stay (for longer stays, 24hrs minimum). The form will then be transmitted by us to Port Authorities and Customs.
Port Diélette
Le Bureau du Port.
This is the form for marinas "other" than Dielette – www.digimap.gg/wp-content/uploads/2022/0…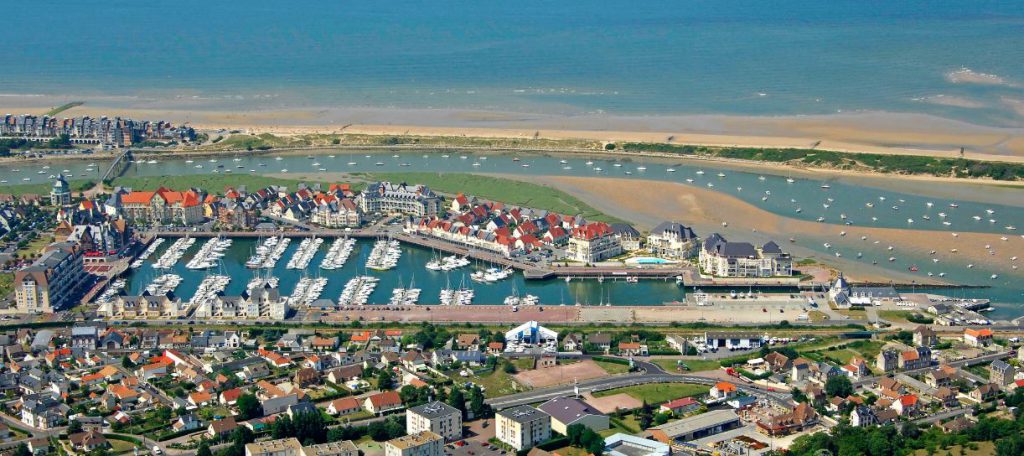 Located at Dives sur Mer is Port Guillaume
It was from Dives-sur-Mer that the future King of England set off in 1066, along with a grand total of around 6,000 men.
Web site – has a good English option – www.port-dives-cabourg.com/
en.wikipedia.org/wiki/Dives-sur-Mer
Tourism – www.francethisway.com/places/dives-sur-m…
william-the-conqueror.co.uk/dives-sur-me…
www.noonsite.com/Countries/France/dives-…
www.calvados-nautisme.com/ports-de-plais…
Restaurants – www.tripadvisor.com/Restaurants-g608797-…
Contact Details
E-mail address – portguillaume@caen.cci.fr
Tel 02 31 24 48 00
Webcam – see www.vision-environnement.com/livecams/we…