Latest Granville Douane schedule
July 2023 report
They are super helpful. If you can't download and complete on line, then you can fill in a paper form when you are there.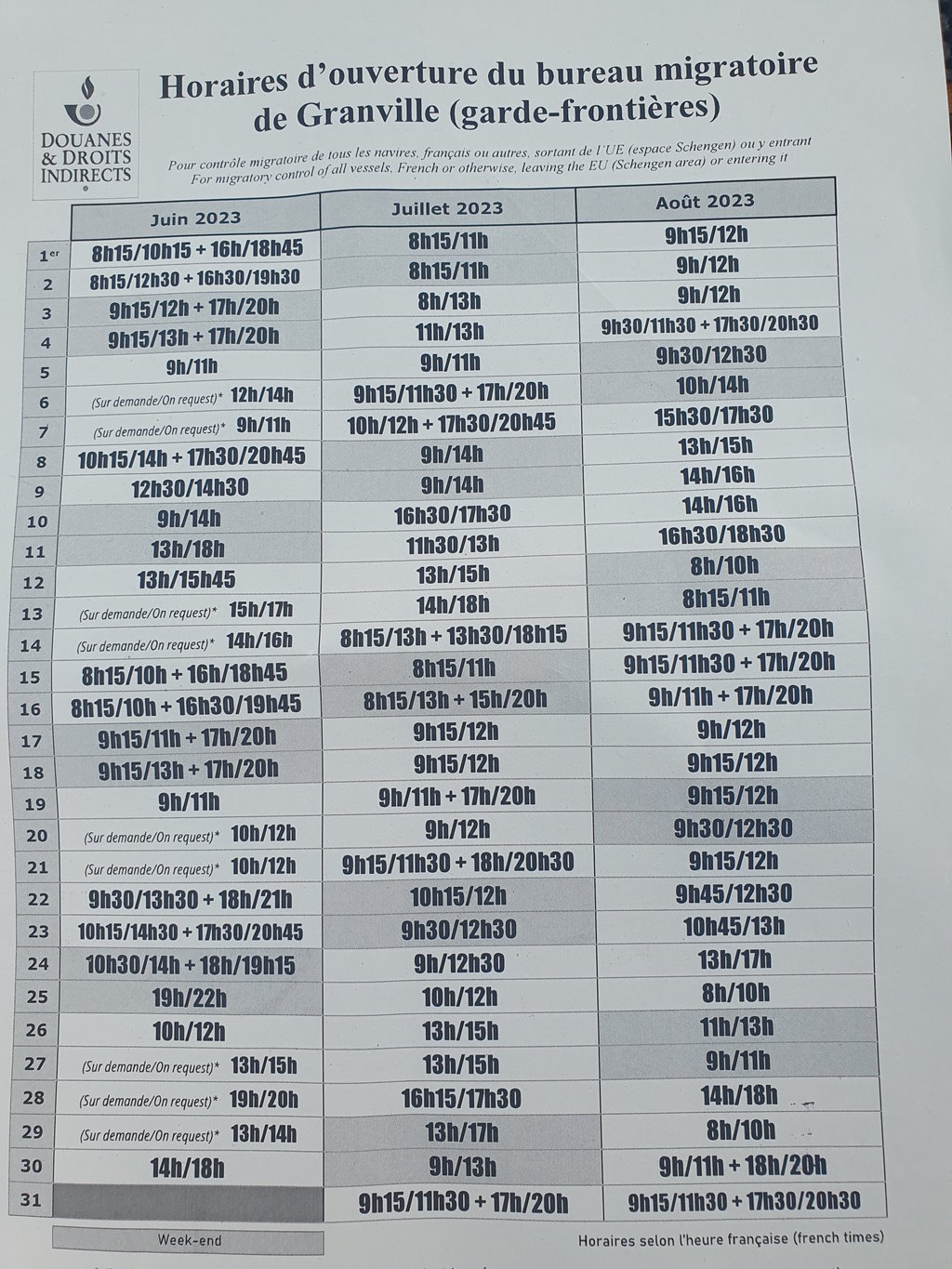 First up, the Douanes are extremely helpful.
Note that there is a 5 KT speed limit on the approaches, and certainly in season an active patrol vessel. The marina does host large races,60 plus boats, so do check the fleet is not in port or you may well not be! Visitors berths actually start a few berths inland of the sign on G pile, though the majority of the finger berths are before the sign. There is some current across these berths at times that seems to catch some folk out, especially when the sill officially opens. The gauge on the harbour wall will read blank until  1.4m is achieved. It can be quite choppy just outside, so many boats come just inside the wall to fender etc, which can make it very crowded.
Contrary to our experience in 2022, the large rectangular basin at the end of G pontoon had many 10m plus motor boats berthed there, even though the brochure says it is for small vessels. Maybe it is low/high season dependent or maybe they had cleared it for the racing fleet that left a few days ago. It can be extremely busy outside the harbour, across the sill and in the fairway in high season and there sometimes is long, long queue of boats trying to enter when the sill opens.
Walks
A truly outstanding area is south around Carolles. In high season, there is a free No5 bus to the Marie in Carolles and half a dozen walking routes that can also be combined. If you like walking, come to Granville, just to walk here! Note that some of the cliff walk is probably intermediate, though there are a few short 20-metre parts that are almost a scramble.
Alternatively, take the free No.6 bus north to St Martin and head north to the Havre de la Vanlee, a spit of dunes and salt marsh lying between the river and the sea. Note the GR223 turns first inland around St Martin before turning north. If you take the beach instead, you will need to walk to the estuary mouth before entering Havre area as there are few, if any access points between the two.
May 2022 update
The marina office was really great, replying to emails super quickly and replying in clear English on the VHF etc on arrival. 
The Douane / Customs was also very helpful. They replied quickly and now have a schedule for most days. Effectively it normally ties in with the ferry from Jersey and Guernsey etc.
This is the form that needs to be completed for Granville – 60a7806e4c190PREAVIS-immigration-MARITIME-Granville
Here is the terminal building for the Chaussey ferry where the Douane office is situated. www.google.com/maps/place/1+Rue+des+Isle…

We visited at the time stated. The main door was locked but the door on the right side at the back was unlocked. We had a warm welcome and very efficient processing. As the Douane is literally 3 mins from the pontoon, this is more convenient than Carteret and Saint Malo.
There is an excellent free bus service that takes you to the large Le Clerc hypermarket. It takes 20 minutes to get there. Buses every 30 mins. You catch it under the Ferris wheel. Restaurants were very busy and you really need to book in advance. We ate at the Restaurant du Port which was fabulous and very reasonable.
There is a very good wine shop run by an Australian lady. She takes off the tax and delivers the wine to the marina. 2 boaters recommended the shop.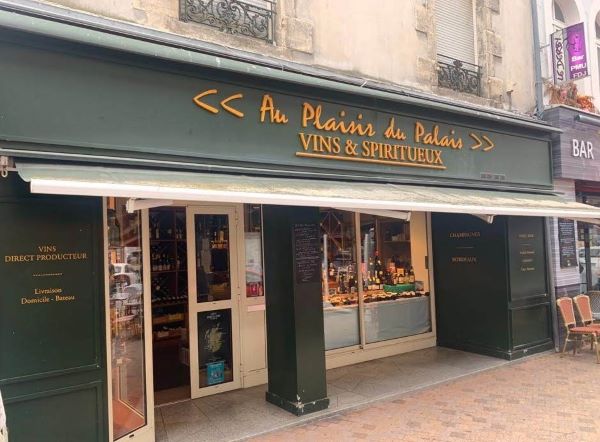 The location is here www.google.com/maps?q=48.8372802734375,-…
---
Granville is a large town with a large marina and fishing harbour. The Harbour office is well organised and very helpful.
The town is a few minutes walk away and there is lots to see and do. Crossing the peninsular, you come out at the more exposed part of the sea and a nice promenade taking you to the Christian Dior museum. Daily ferries to Chausey are a must if you decide not to take your boat. 
If you are lucky, you will see Mont St Michel in the distance.
---
Marina Tide times – see Rates and Timetables – www.guide-du-port.com/port-granville/
Granville is a great town and has a fine marina. The town is larger than you would expect and has many fine shops and restaurants.
The marina staff are helpful and efficient, and Granville is a great place to start your journey around the coast to Saint-Malo and then west to Saint Cast and the rest of northern Brittany.
As well as the attractions of Granville, the Isles Chaussey are virtually outside of the town and make a fine view as you approach the port. Numerous day trips are available from the port to this interesting group of French islands.
The marina is busy and popular and it may be difficult to get in during July and August. Recently they have adjusted some of the pontoons past the lifeboat so boats can raft up. This is better for regattas and visiting groups and does provide more flexibility than all fingers and seems to work well.
New Cardinal Buoy
---
Report by Gavin May 2022
Very few finger berths and only on the outer end of the pontoon BEFORE the sign Visiteurs. Visitor berths are now in the large basin at the end. However, in late May, most of this was taken up with sub 7m boats, leaving little chance to raft. If the wind is blowing down the basin, expect things to get a bit chaotic!
Good staff, and if you need to do this Brexit passport stuff, then the Douane is at the sea end, behind the Capitanerie where the Vedettes come in. When is it open? Hopefully, the Capitanerie can inform! Decent market with a lot of fishmongers, butchers etc., and a mini Carrefour across the road as you leave the port area.
Good walk northwards, where you can wander into the free gardens where C. Dior may once have lived as a child.
Entering Granville
Keep the Loup Tower to starboard and keep to the deeper water. Here is a video of our entering the marina in 2022. The visitor's pontoon is on the right as you enter. 
Facilities
The facilities are generally good. A code for the ladies and the gents (different code) and there are plenty of toilets and showers. Note there is a * at the end of the code. Showers are free and do not need a jeton.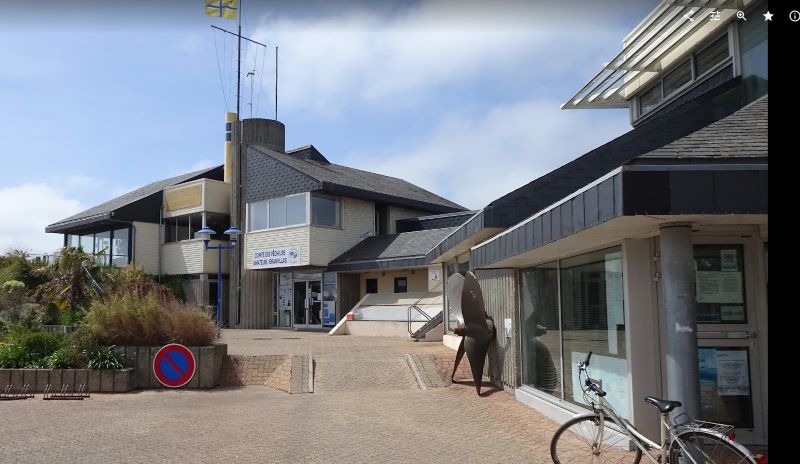 Both the supply of water & electricity on the pontoons are controlled by time clocks and may need resetting every 24 hours. Easily solved by pressing a button on the control panel but might just catch somebody out. Electric are water are normal connections. There are lots of hoses which appear to be 3/4″ (22mm)
Ramps
At half tide and below, when the marina is closed, the ramps are VERY steep. They have non-slip material but are too short and must be around 45 degrees. They can be a bit slippery when wet. They are quite a climb so you have been warned.
Meet and Greet
In June 2018 we were met by a dark coloured rib and the marina responded well to our call on VHF channel 9. Before our visit, the marina office was very efficient and answered any questions promptly by e-mail. An example other marinas should follow.
marinas.com/view/overview/951_Granville 
Tides – apisspl.kpratik.com/storage/uploads/2023…
Contact
Tel 02 33 50 20 06
e-mail marina.granville@ports-manche.fr
website:www.ports-manche.com 
VHF Channel 9
Restaurants – LE PONTON BRASSERIE, Port de Plaisance, Tel: +33 (2) 33 50 19 31. One of 3 Restaurants on the Marina (excluding Ibis Hotel).
The others2 are perhaps more family-friendly. Modern premises, possibly lacking in character, but good menu & can be very reasonable if you stick with moules frites and a carafe of house wine. Reservation is advisable.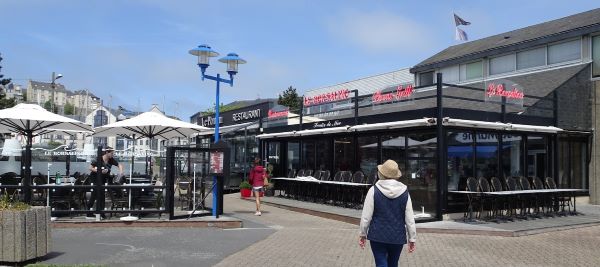 TripAdvisor – www.tripadvisor.co.uk/Restaurants-g95189…
Yacht Club – www.yachtclubgranville.com/welcome/index… – you are welcome to go there for a drink but there is not much inside except for a bar.
Guide du Port – www.guide-du-port.com/port-granville/
Market day Wednesday – Saturday in the summer – a great market, extensive and also has a covered area.
Weather www.windguru.cz/int/index.php?sc=27356 www.windfinder.com/forecast/granville
Things to do
In addition to the excellent market, the sea promenade is a short walk from the centre of the town.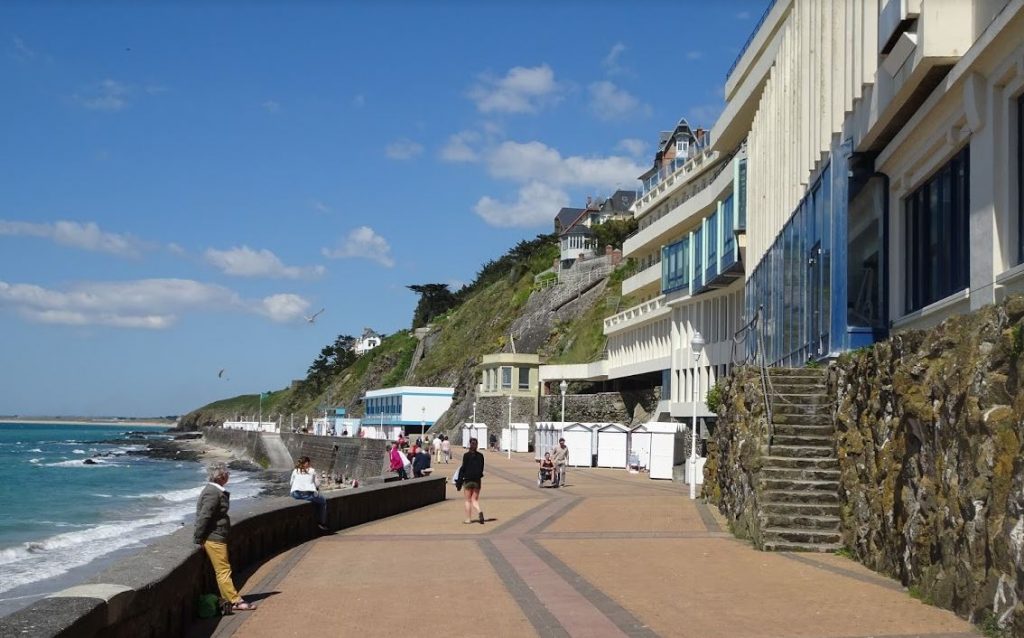 There is the Christian Dior museum which can be accessed by road or along the promenade and up quite a few steps.
There are a couple of different boat trips. One goes to Chausey for the day and there is a new one that goes along the coast towards Mont St Michel. This is a pleasant trip and you get to approx 6nm from Mont St Michel and then travel back again. Good to do if you have some spare time. The commentary is in French but you can ask for a written English translation when booking your tickets.
Ferry to Jersey – www.manche-iles.com/wp-content/uploads/2…