Address Locator provides the user with an address lookup and mapping facility.
There are 2 versions of Address Locator, the standard desktop version and deliveries.
Address Locator 4 contains all the address information, together with official road names and extents, land parcels including cadastre numbers and accurate building shapes and areas. It also includes the most recent aerial photography.
Address Locator Deliveries is a cut down version for use on mobile phones and tablets, designed for delivery companies out in the field.
Both products are licenced per device and are charged based on an annual licence.
For more information, please contact Digimap
Address Locator Online – Product Update
Digimap are pleased to launch on Monday 24th October, the refreshed Address Locator product, which has been updated in look, feel and functionality, based on feedback from our users. The main features of the full product are highlighted below: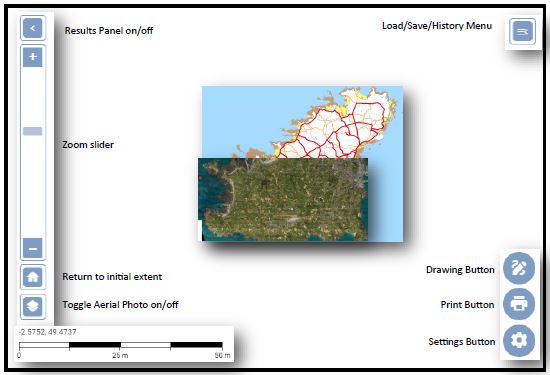 It contains up to date address data and soon will have 2022 Aerial photography—we encourage all users to explore the features of Address Locator Online as we retire the desktop Address Locator product over the next few months.
Please follow this link to access the updated product overview: we.tl/t-HDUEbMaeeJ
To access Address Locator, please follow this link: Digimap Al4 If you currently have the Deliveries version and wish to upgrade to the full version please contact us by emailing admin@digimap.gg.
We are keen to receive feedback on the latest release and also your thoughts on future enhancements. Please email admin@digimap.gg with your feedback, thoughts and ideas.