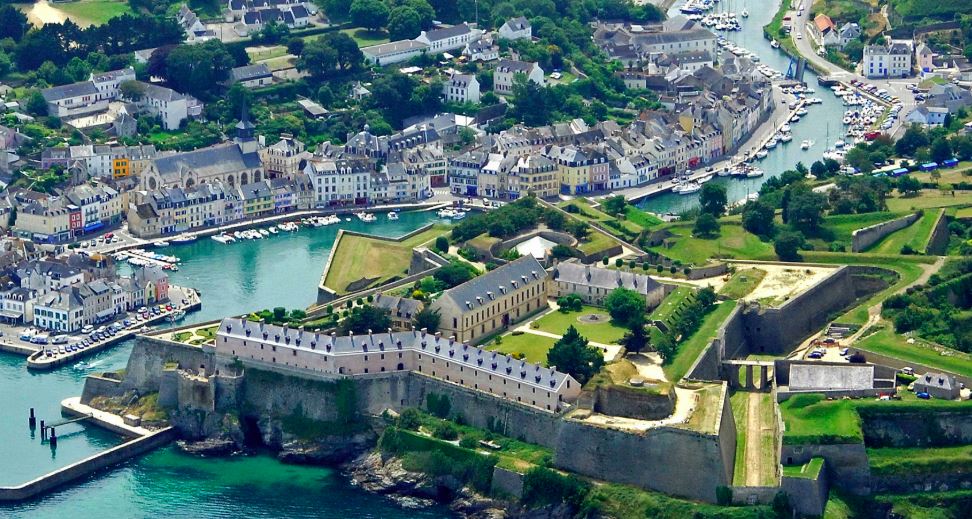 Belle Ile is a beautiful large island with 2 main ports. We will focus on the Le Palais Port. The port is quite tight and very busy in the summer. Many ferry boats come and go at speed.
It does not take reservations.
The Port of LE PALAIS consists of 4 basins
The outer harbour, the inner harbour, the water basin and the saline basin
1 – The outer harbour is constantly in water, well sheltered from the winds, except from east to southeast. Mooring on torque buoys, north dike respecting the night moorings of ferries or breakwater: 70 seats, draft up to 2.20 m. Regulated docking and very limited to the Bonnelle Hold.
2 – The outer harbour of beaching, after the channel of the Yser, at the foot of the citadel. Some places along the quays on starboard. No access to the small pontoon. Fairing grille; water at the lock.
3 – The basin afloat, whose entry is regulated by a lock open about 3 hours at high tide at daylight hours. Pedestrian bridge lifted on demand, 90 seats afloat, couple along the docks. Regular priority coaster traffic on starboard platform. Draft up to 2.50 m.
4 – The saline basin , pontoon marina equipped with moorings on buoys; some places available in season
www.lepalais.fr/Default/52-le-…
www.france-voyage.com/cities-t…
Contact information
Tél: 02 97 31 42 90
Mail: portdupalais@orange.fr
Lock
Tel: +33 (0) 2 97 31 42 83
When approaching the port, listen to and warn of its arrival on VHF Canal 9
Tide times maree.info/101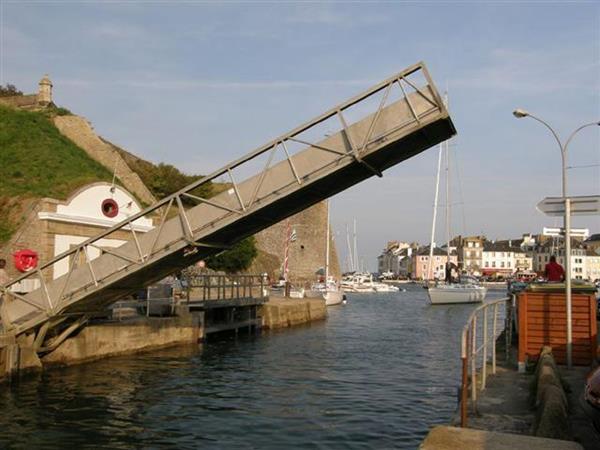 From 6:00 am to 10:00 pm, the lock gates are open approximately 1½ hours before PM at 1:00 am after PM or 2:30 lock (there are no openings for lock at PM from 22:00 to 06:00). (google translation)
Hours (subject to change)
Out of season, until April 1st are the following :
8h30 -12h & 14h – 17h Monday, Tuesday, Thursday, Friday
10h – 12h Wednesday and Saturday.
Summer
8h30 – 20h00 continuously
Map