We visited Sainte Marine in May 2017 and it is an amazing place. Very peaceful with some good creperies and restaurants in the old harbour.
The Marina office is at the far end of the old harbour and the staff are very helpful.
The visitors' pontoon is the long pontoon to the South. You normally need to book ahead.
Opening hours in July & August: 08h00 – 20h00 every day.
Opening hours from September to June : 08h00 – 12h30 / 14h00 – 17h30 (Monday to Friday) and 08h30 – 12h00 / 13h30 – 17h00 (Saturday).
We can welcome about 50 visitors: on the visitor pontoon (the biggest one), on each hammerhead (we've got 5) and also on the 2 north and 2 south catways of the pontoons B-C-D (the closest of the channel).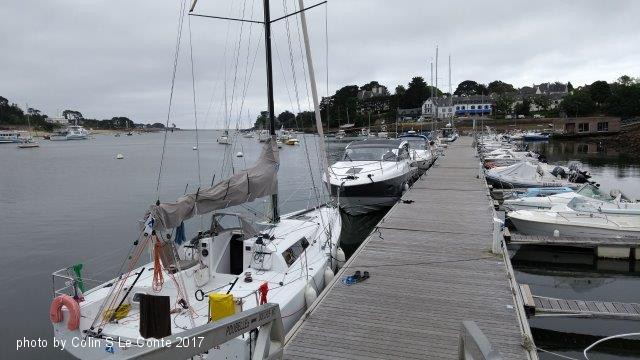 The facilities are in the other direction and up a few steps in the wood. They are clean and the showers are free.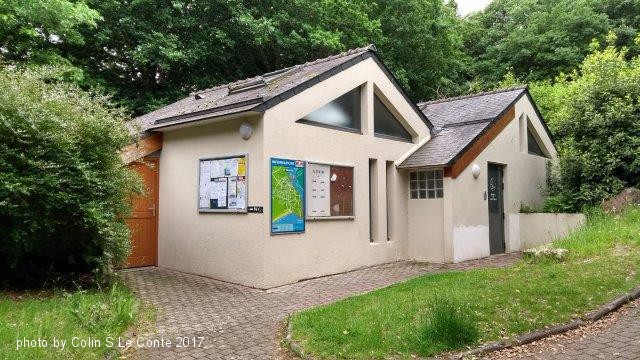 The boulangerie is about 10 mins walk from the marina. If you are at the old port, go past the new garden, past the car park with the tourist information and keep going. The boulangerie will be on your right and is closed on Monday and opens at 7:15 the other days (this was in May 2017).
Besides the bakery, there is also 2 groceries. One in front of the bakery, the other one at 5 minutes walk from the marina, just nearby the hairdresser. There is also a laundry in the car park, nearby the post office and the tourist office.
No fuelling at Sainte Marine, pop across to Benodet for fuelling but see warnings on the Benodet page.
Ferry
The ferry to Benodet is on 1 min walk away and leaves from Sainte Marine at 15mins past and before the hour (although the sign seems to say something different).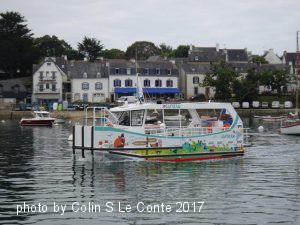 The journey is less than 5 mins and costs Euro 2 each way. It leaves Benodet on the hour and half hour. Starts at 10:00 and finished at 19:00 in May with no break for lunch. Very convenient. You could go across in your dinghy but there is quite a flow of water as the sea rushes in and out of the river.
WiFi is very good, free and a strong signal. No code required.
Information
www.brittanytourism.com/discov…
Interesting Blog
www.sailblogs.com/member/bigou…
Contact Information
Bureau du Port
VHF channel 9
Phone : +33 2 98 56 38 72
Mail: port.plaisance@combrit-saintem…
Facebook: www.facebook.com/Port-de-Plais…
Quick to reply. Good English
Restaurants – www.tripadvisor.com/Restaurant…