If you are in the Rade de Brest area and you have the time, this is a good trip to do.
Inspired by the John Boyle video, we carried out most of this trip in May 2019. www.youtube.com/watch?v=GrxgDPjNJ8Q
You travel to the mouth of the river which is to the South East of the Rade de Brest area. After going past the headland of Landévennec, there are some wide almost 270 degree turns and you then see the old, derelict French navy ships which are awaiting their fate. Before this, you should decrease to the 6 knot speed limit for the River, although there are no signs showing where it starts.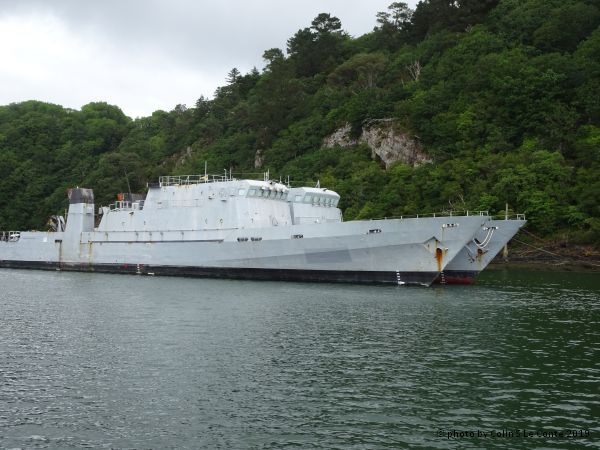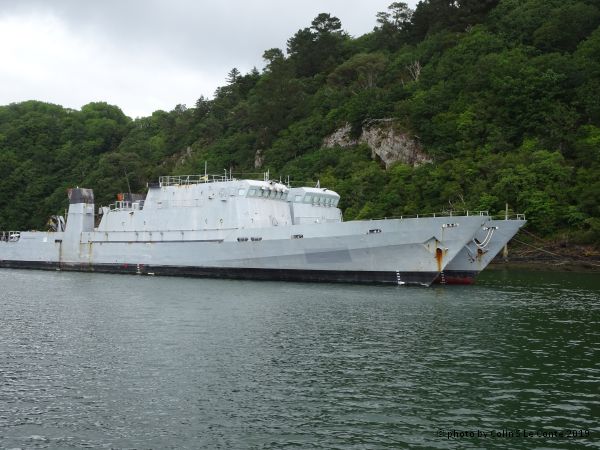 When you go under a beautiful concrete bridge (winner of a beautiful concrete bridge award), that is the time to call the Guilly Glaz lockkeeper on 02.98.86.03.21.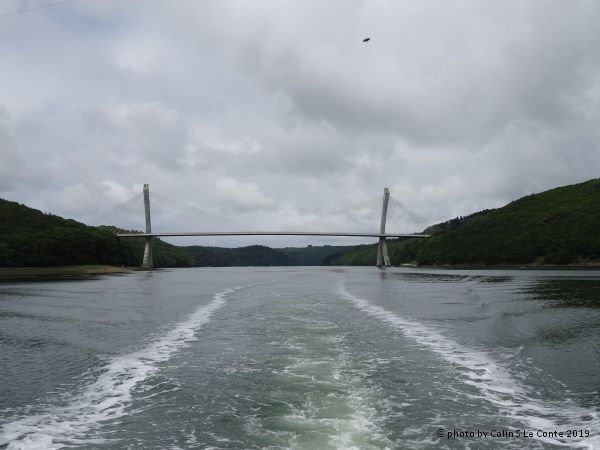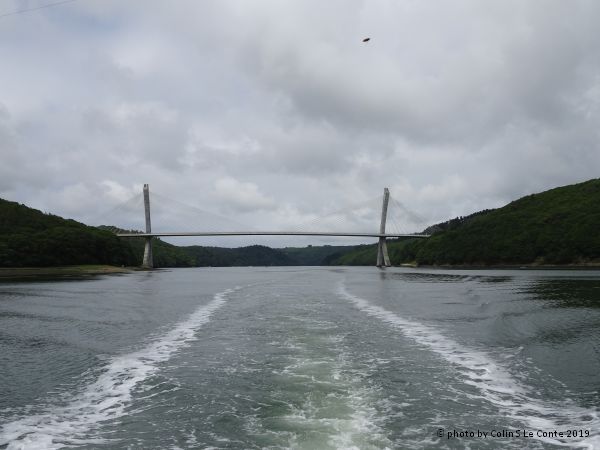 He does speak some English and you will need to let him know your time of arrival. You may have to leave a bit more time for the last mile as that is the shallowest part.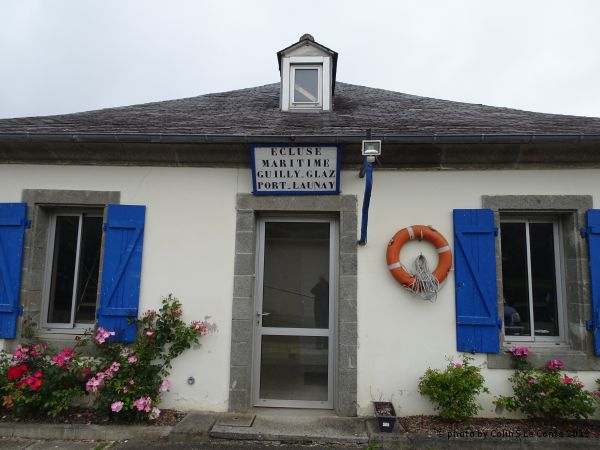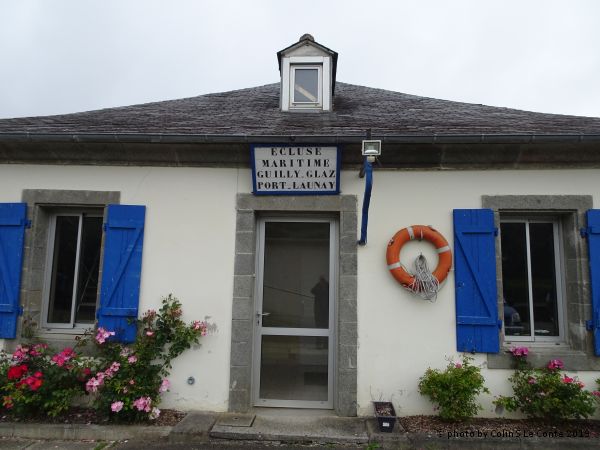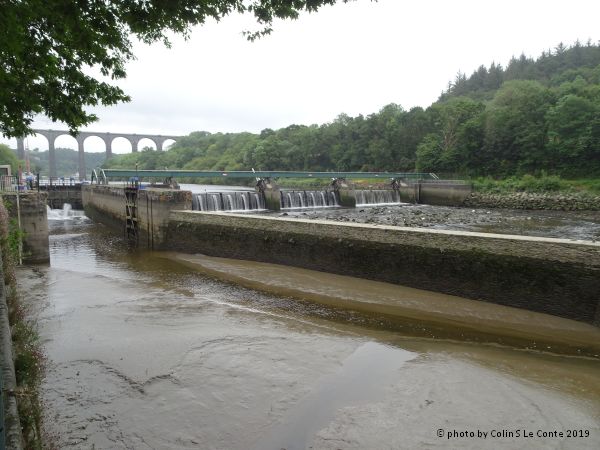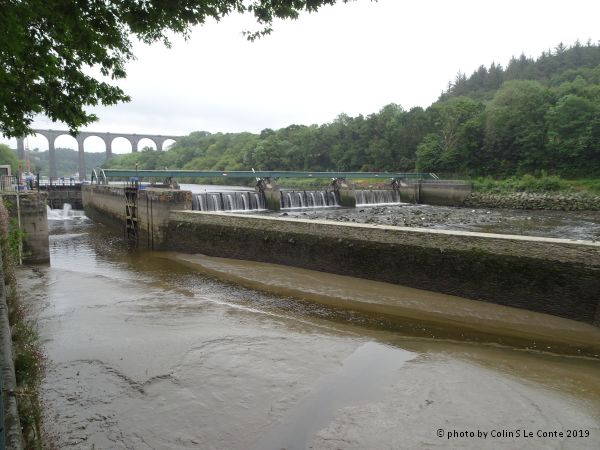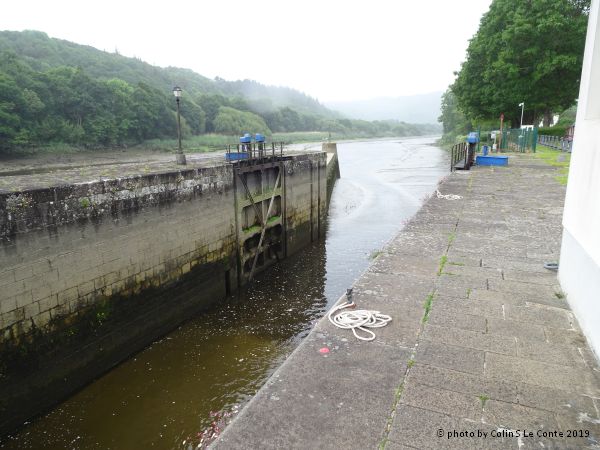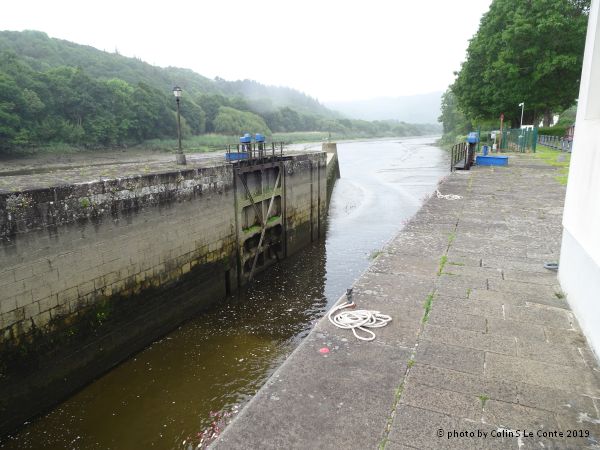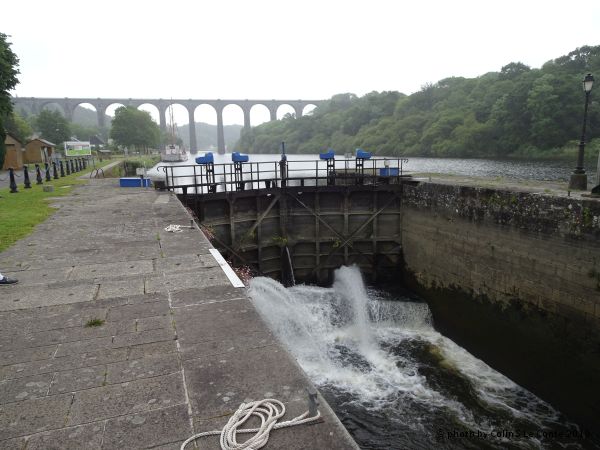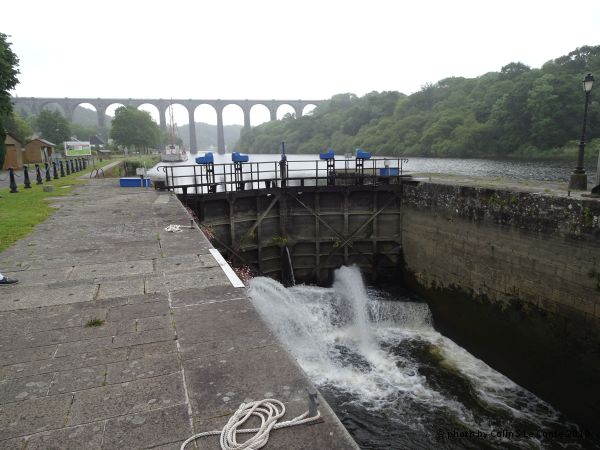 Once through the lock, you reach Port Launay which seems to be a nice, picturesque village with a Town Hall.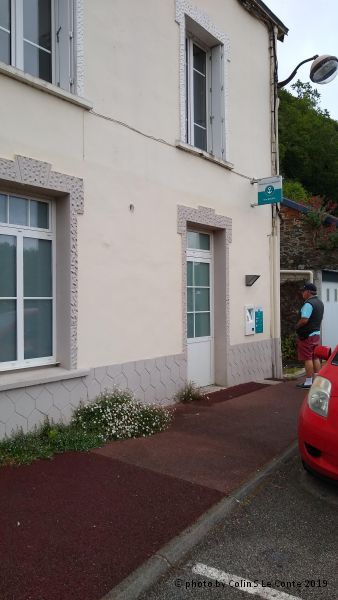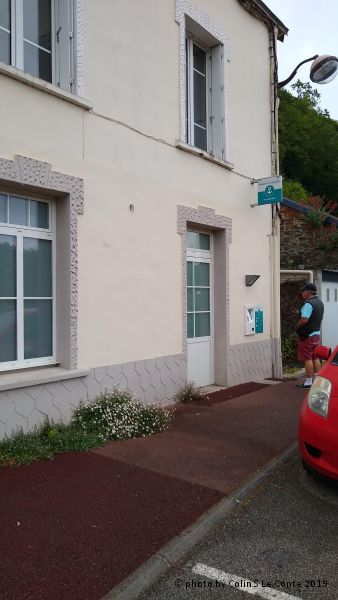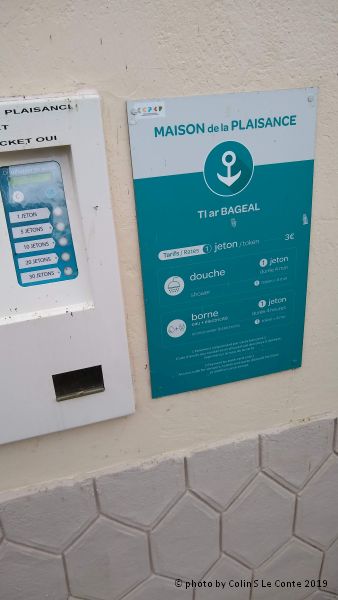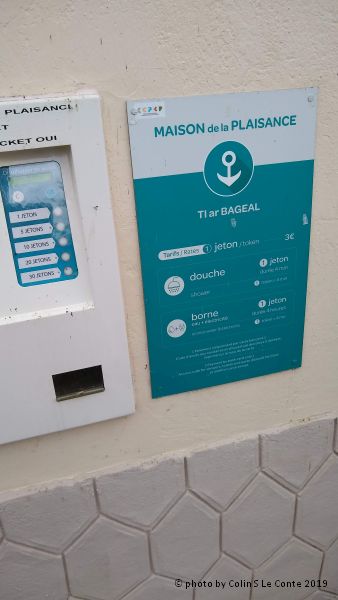 They directed us further downstream to a building number 21 which has the notices for the moorings together with a machine which issues tokens for the electric, water and showers. The electric lasts for 4 hours per token and you can put in more than one so you do not have to get up during the night.
We did not test the electric points so it is difficult to understand how it knows which plug you have paid for.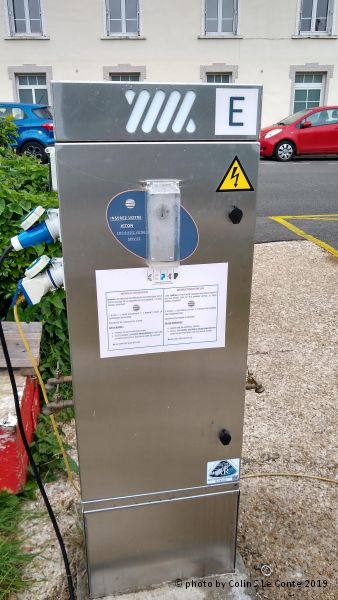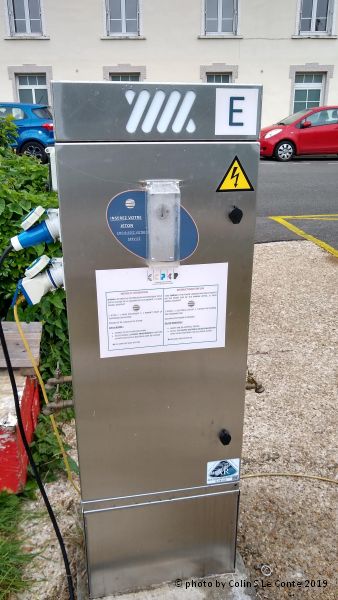 There were a number of old boats there from the winter, but room for a few boats outside of the Town Hall.
Further upstream, and as far as you can navigate in a "normal" boat is Chateaulin which is much bigger, and busier. There is some debate about whether the pontoon still exists. Well it does but it is in poor condition, not level and can only take 2 boats maximum. There is electricity.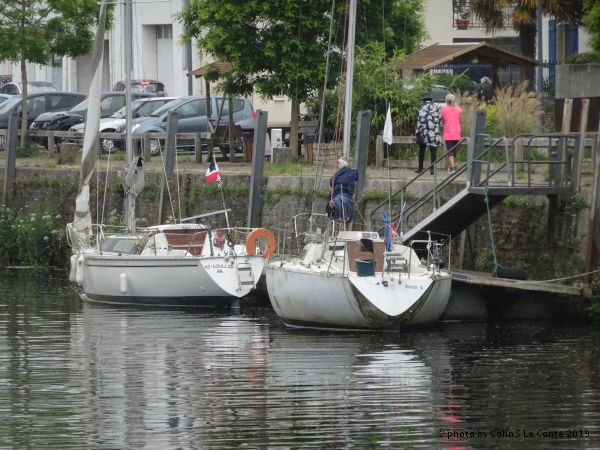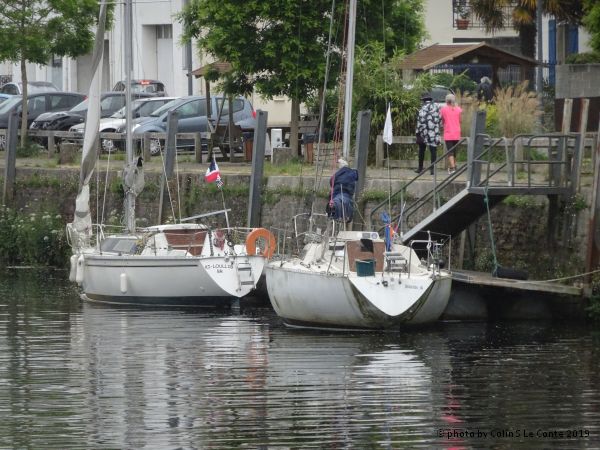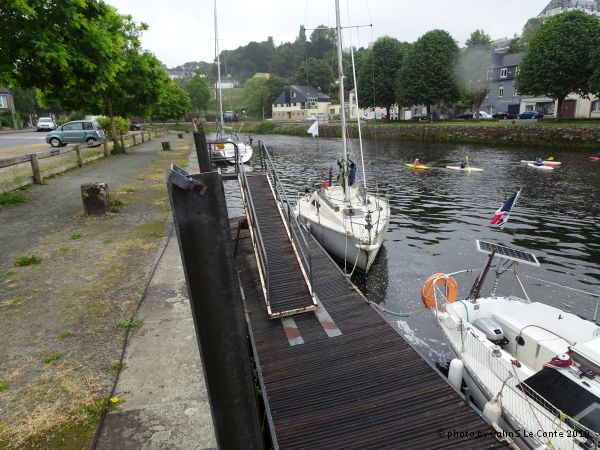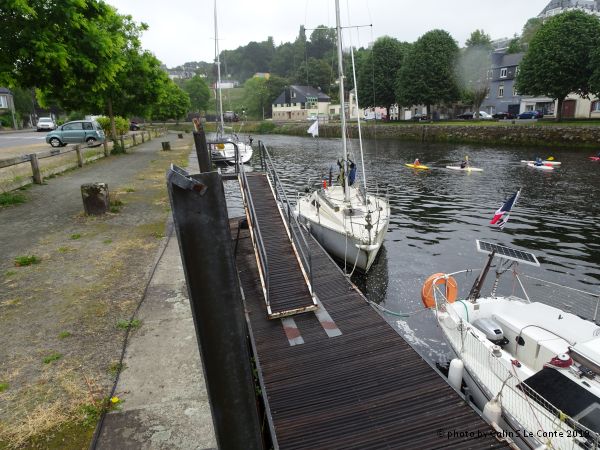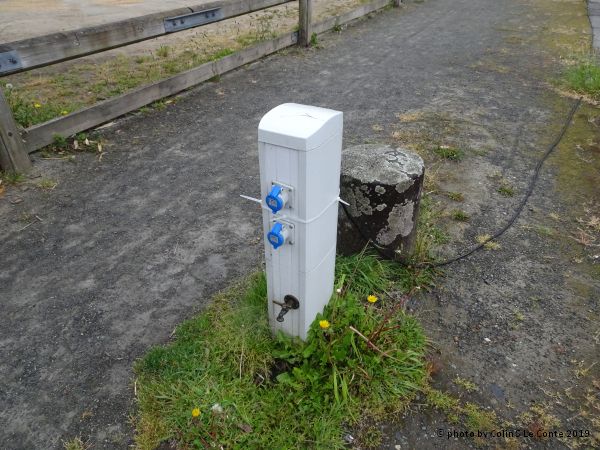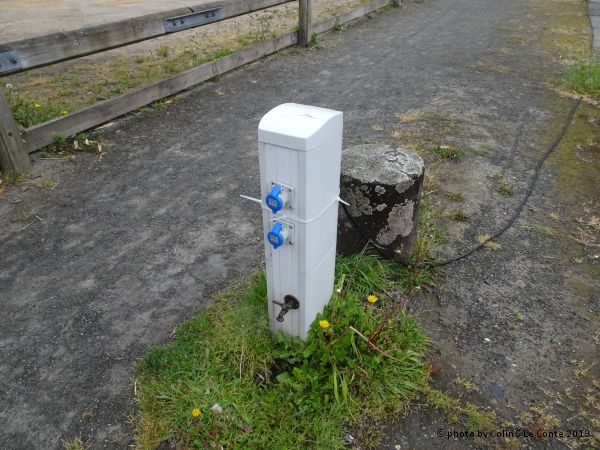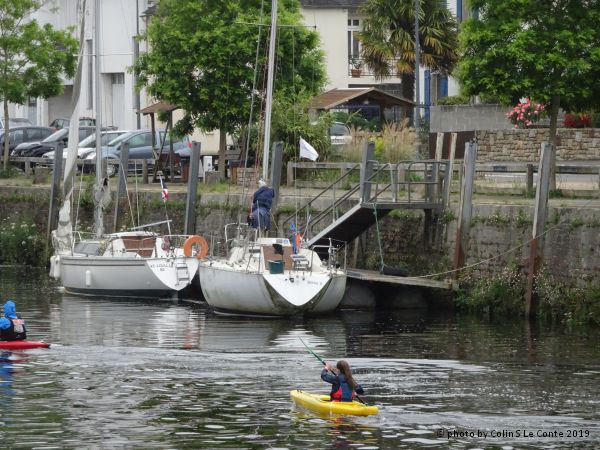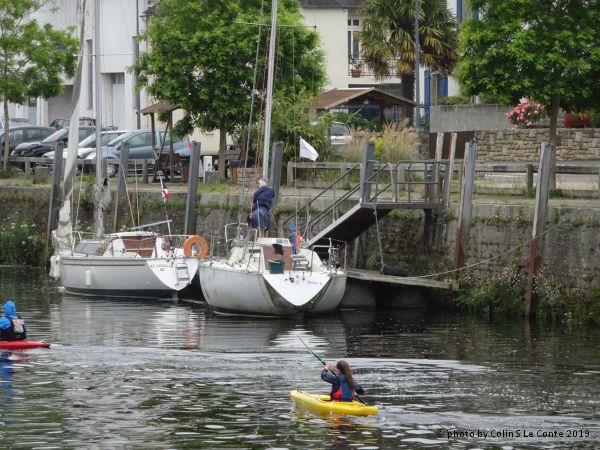 Chateaulin has a railway station which is only 20mins from Quimper, a delightful old Town.