Marinas
There are 2 main marinas in this interesting boating area. The marinas are called the Marina du Chateau and the Moulin Blanc.
Blog of visit in May 2019 – www.digimap.gg/wp-content/uplo…
This page covers the Chateau marina. It is managed by the same director and staff as the Moulin Blanc who are very helpful.
The city of Brest is large and has very good transport links including a rail station. The Chateau marina is ideally placed for linking to the train with the railway station only 15mins walk away, although it is up a hill. It is in the City centre with the naval shipyard on one side and the commercial harbour on the other.
Access is fairly straightforward but not immediately clear. Come in through the outer breakwater and the marina entrance is hidden from view. Make sure you do not go past the marina entrance or the Navy authorities will not be amused.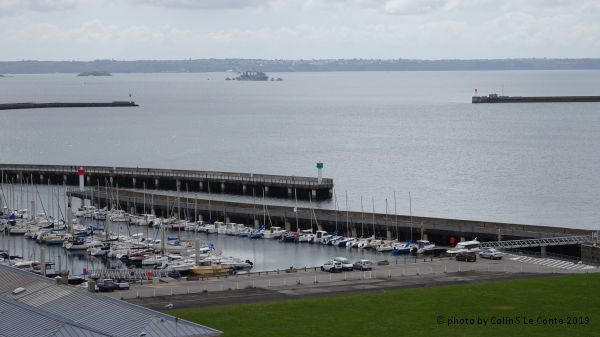 The visitors moorings are on the pontoon which is inside of the breakwater and there is a new visitors area on the sea side of the next pontoon.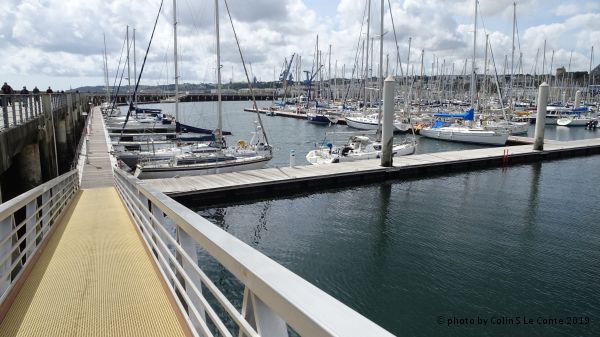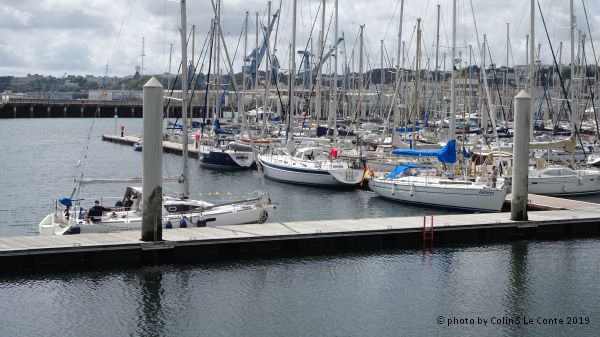 The marina office is the building with the flags and is a new and spacious office.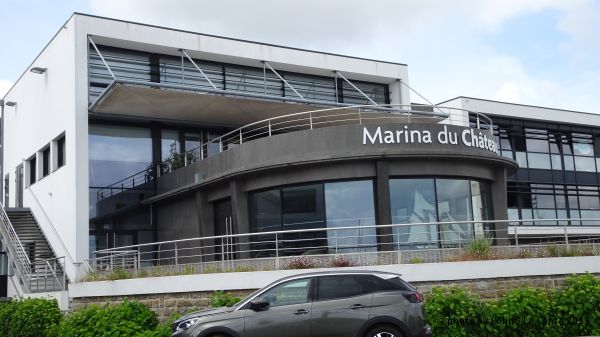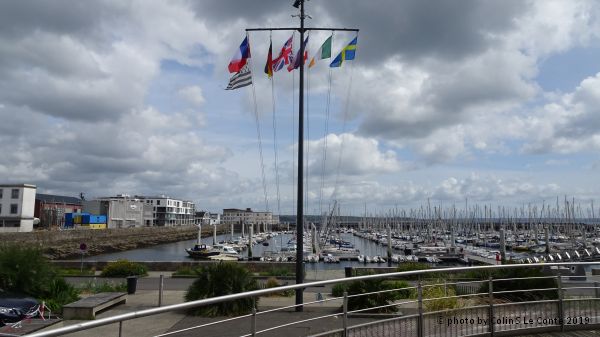 There are facilities on the pontoon or there is a fairly lengthy walk to the on shore facilities which looked good and modern.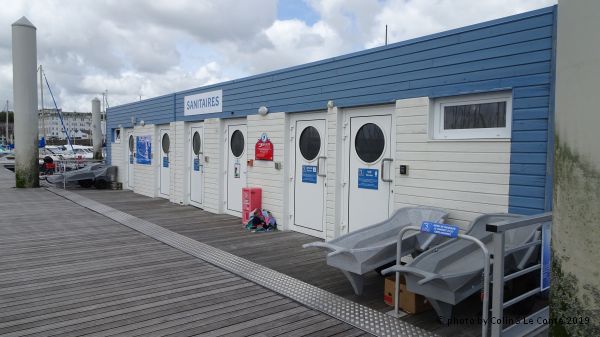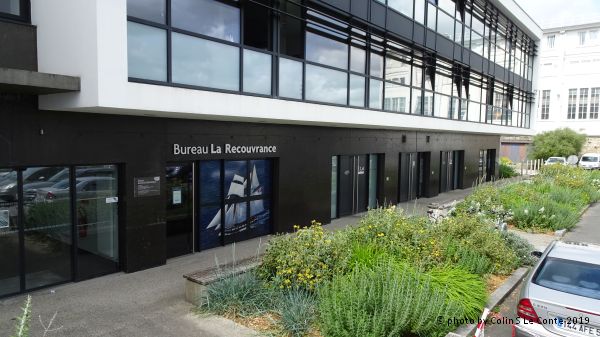 There are a number of restaurants at the marina site.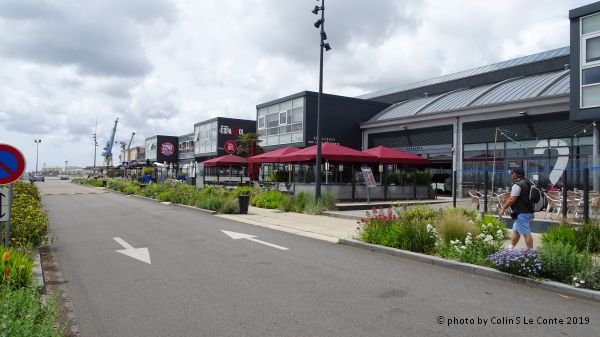 Having said it is in the City Centre, this newer marina is a good 10 to 15mins walk to the main shopping area and the Chateau museum which is well worth a visit.
We visited in May 2019.
Emails and phone numbers: Château (33 (0)2 98 33 12 50 chateau@marinasbrest.fr) and Moulin Blanc ((33 (0)2 98 02 20 02 port.du.moulinblanc@marinasbre…).
Official website
The marinas official website is www.marinasbrest.fr/en
Marina du Chateau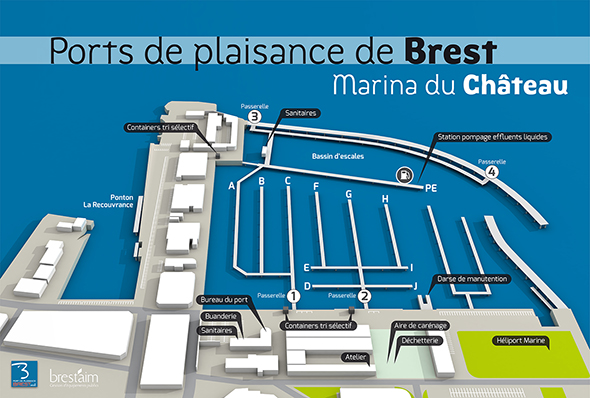 This is the newer marina and is more to the west.
Located at the entrance of the Penfeld river, the Port du Château is a very nice and well-suited marina to accommodate all navigators profiles. Established near the commercial port and military port, this modern and dynamic harbour allows you to explore and enjoy all the charms of a maritime city par excellence.
www.marinasbrest.fr/en/chateau…
All of the tides in the area are based on the Brest tides.
Brest Tides
maree.info/82 – click on the date for future dates
www.tideschart.com/France/Brit…
Restaurants – www.tripadvisor.com/Restaurant…
Webcam – see www.vision-environnement.com/l…