Audierne is just south of the Raz de Sein and is the only main harbour in that area, with limited moorings for visitors.
It is best to check the tidal access to Audierne as the channel can be quite shallow.
---
Take care in the river entrance, the locàls and the fishing boats seem keen to follow those leading lines. Call the HM, because berthing is not obvious and very tight…in fact, I might even call in advance of a visit in season. Proper old fishing town, with provisions to hand, though larger supermarkets are up, up and up the hill for 2.5 km, so you should probably try to survive in town. Lovely and easy walk alongside the estuary-river to the small old town of Pont Croix where you should ensure you eat at the creperie by the church.- if you can get in, that is. Pleasant walk over to St Étienne, too. All in all, a good place to stop, and boats have been stopping here since Roman times!
In the evenings the fishmongers will weigh your langoustine and pop them into a steamer for a few minutes for you..fast food, French style.
Oddly, for France, the baker was continually out of bread!
Gavin May kindly provided the above report – 2021
See www.audierne.fr/index.php?page=port-de-p…
A new fuelling station has been installed in 2019
It can be used by all users, fishermen and boaters. It is supplied with diesel and petrol. Payment is made by credit card directly on the terminal.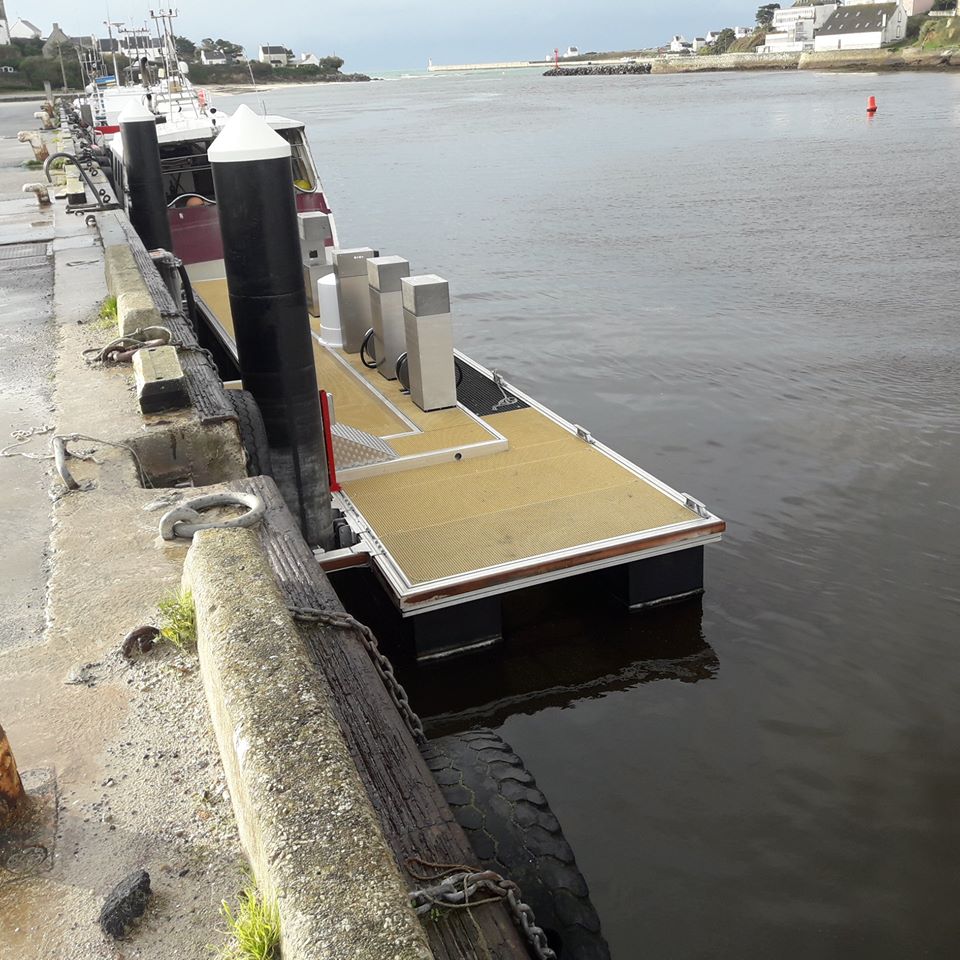 Contact information
Quay Anatole France – 29770 Audierne
Alain Bossennec
Telephone: 02 98 75 04 93
capitainerie.audierne@orange.fr
Channel VHF 9