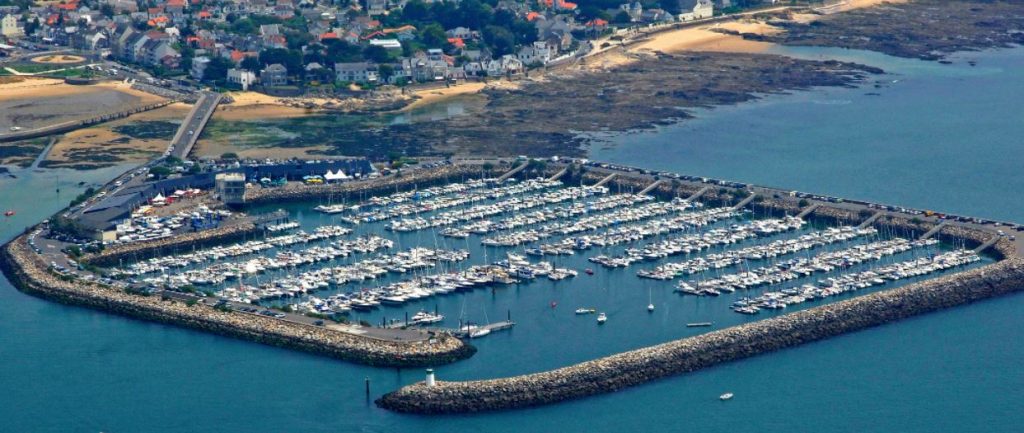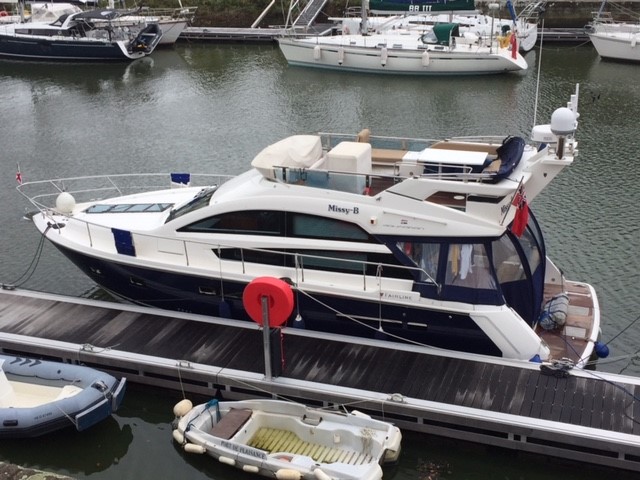 Positioned at the eastern end, but abutting La Baule, Pornichet is an all-weather harbour. Although large (around 1100 berths), we can normally berth on one of the larger (but slippery when wet!) pontoons just inside the harbour mole and near the fuel berth and next to the Gendarme Maritime's offshore patrol boat.
The Capitainerie is situated at first-floor level close to the many restaurants and cafes about a 5-minute walk from the marina entrance. The marina staff have always been helpful and accommodating and we have enjoyed some good meals at the marina restaurants
A further 15 minutes' walk across a raised causeway, brings you to the old town on Pornichet which still to us, has some olde-worlde charm whilst trying not to get over-run by the many new blocks of apartments under construction.
There is a daily fish market in the centre of the old town and a much larger weekly street market which is held nearby. We particularly enjoy an early morning walk from the marina into Pornichet buying freshly baked croissants and coffee at a local bar close to the market and then just watching the world go by!
Nick Fletcher kindly provided the above report
All tide access spells it out. Sportsboat dealers, ringos etc suggest the bay should be a lot more sheltered than on our visit. The quite large marina is…functional.
Don't try to work out where to berth, just call VHF 9 and they will tell you. Cafes, surfing type cocktail bars, and to the north is miles of the sandy bay and medium-rise apartment blocks stretch into the distance. Walk over the bridge causeway for 7 mins and into the town square, which is more of a large car park and has a covered market, season dependent. As a location, the marina is not the prettiest place but it is big and full for practical reasons-perhaps just why you might also come here.
Gavin May kindly provided the above report – 2021