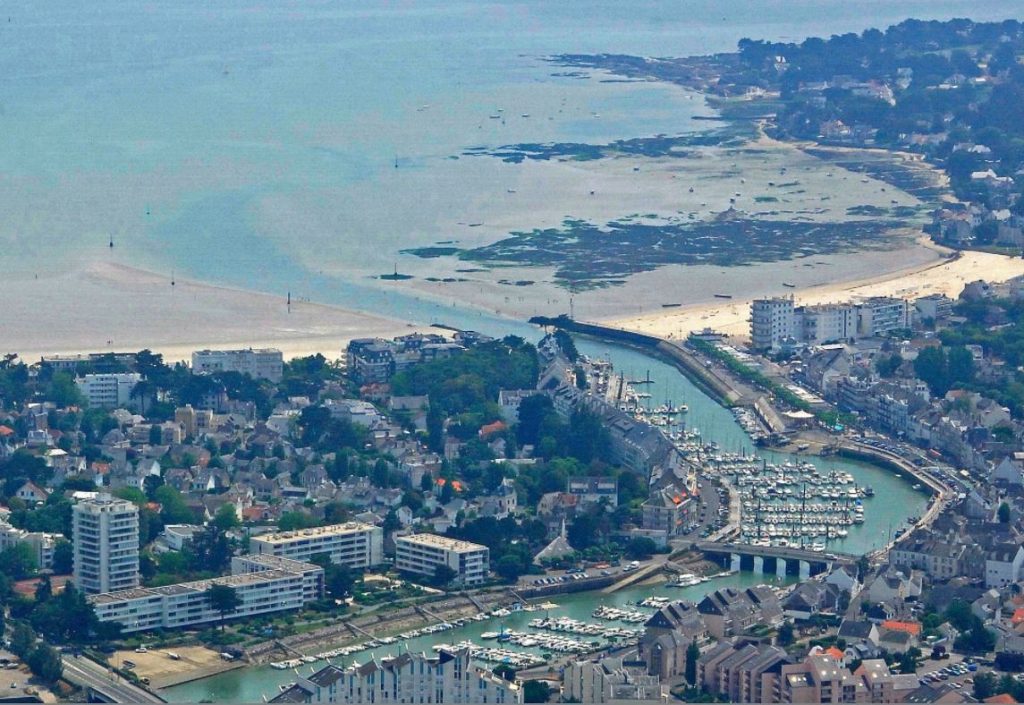 Situated on the western arm of the 5 mile long La Baule bay, access to Le Pouliguen is highly tidal dependant. We have only visited twice by boat but have cycled there along dedicated cycle lanes, whilst berthed at Pornichet at the eastern end of La Baule 's long beach. For us, Le Pouliguen is not as appealing as other alternative marinas – such as Pornichet.
Nick Fletcher kindly provided the above report
---
Do not be put off by the tidal access of sand and rocks. It is straight forward enough for a lot of boats to be moored here! It really is only 5+mins to walk over the bridge to the baker, and there are a couple of small supermarkets etc to hand, with the seasonal market another few minutes' walk, by the church. Supermarkets about 15 and 25 mins walk. The town has a good feel to it, and while it caters for the holiday season it still has cafes where locals meet for a breakfast coffee and read the paper. Huge beach heading back south, La Baule, with many kilometres of modestly tall white concrete apartments but modest rocky coastal walks going north to Le Croisic.
The "opposite" side of the river where the village is, does have quite few ice cream and small scale amusements and in high season a lot of families promenading about. There is big business in boat and jet ski hire, but all in all, it is a popular and busy holiday location, yet rather fun. There are very few visitors berths as much of the whole complex drains of water quite a lot.
The river runs quite hard so aim for slack water re berthing.
Gavin May kindly provided the above report – 2021