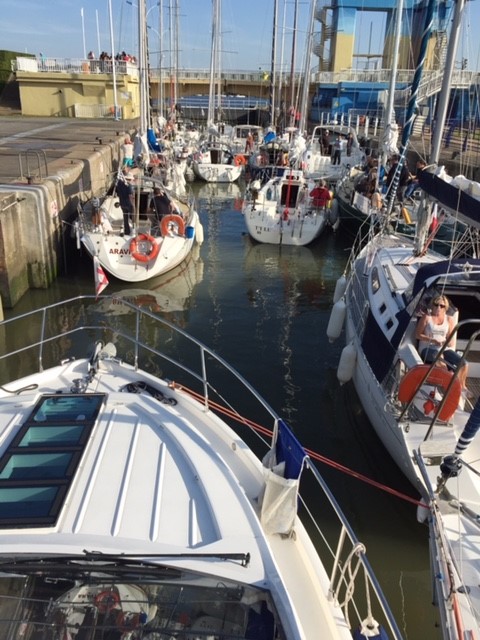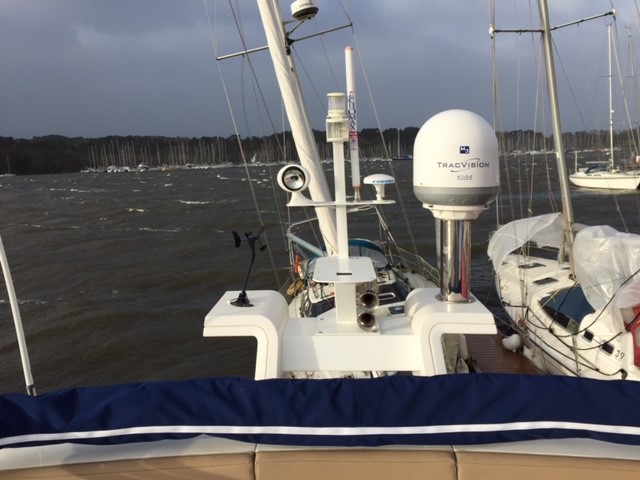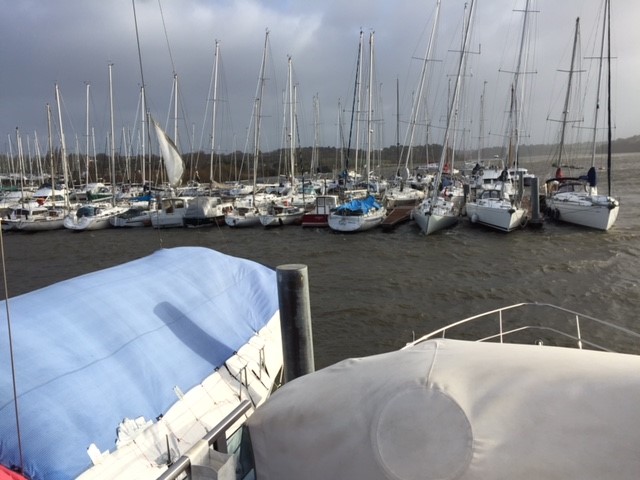 Arzal is the first marina on this very picturesque river, being about 6Nm (and tidal) from the open sea up to the sea lock (called Le Barrage). Access to and from Arzal on this tidal stretch of the river varies according to tide heights but, as a rough guide is HW+/-2hrs. giving a minimum depth of around 2.5 to 3m.
The barrage was constructed to take sea-going sand dredgers so, in high season, there might be as many as 20 boats jostling to enter or leave the lock. As the busy road bridge crosses the lock and is lifted for perhaps 20 minutes for each lock cycle, so one can always be guaranteed there will be crowds of spectators watching the sport below them!
Once upstream of the lock one is then in in fresh water and we always notice that our boat sits slightly lower on her waterline. The large marina (about 1200 berths) is in two parts – the quieter part on the southern bank at Camoel and the busier part on the north bank called Arzal (although the village of Arzal is actually about 2 miles away). The Capitainerie is on the Arzal side as are: four restaurants, two chandlers, three sailmakers, a new general provision shop, the fuel berth and several mechanical and electronic businesses.
Having spent the last 10 years berthed at Arzal and knowing most of the Capitainerie staff, we are probably biased in saying that we consider this probably the best-run of Sagemor's 11 marinas. The staff are always welcoming and want to help.
Nick Fletcher kindly provided the above report