I have had many visits to Plymouth when we used to organise the UIM Class 1 World Offshore Championship British Grand Prix which was run in Plymouth for quite a few years. Based on the Hoe and with Race Control in the Royal Plymouth Corinthian Yacht Club, it was an excellent venue with Plymouth providing the perfect grandstand for the Race Course.
We visited in July 2021 by sea for the first time, although our Princess V39 had been there before as it was built in Plymouth.
The approach is straightforward and well documented in the fine Pilot Guide books.
Video of arrival at Plymouth and motoring to the Plymouth Yacht Haven fuelling pontoon and then our mooring – youtu.be/24kGiQ-Rycg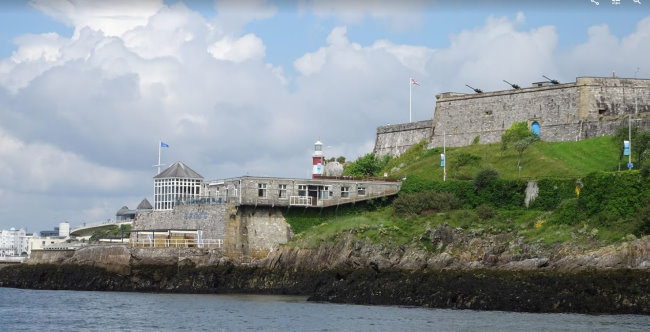 Speed limits
As described in the Dockyard Port of Plymouth Order 1999, the following speed limits are in force:
North of Plymouth Breakwater – 10kts (vessels <15m can exceed this when >400m from shore)
Cattewater – 8kts, No Wash.
Sutton Channel – 4kts
Speed limits within the Cattewater are proactively enforced by the Harbour Office, in accordance with the Cattewater Harbour enforcement policy.
---
There is something rather grand about passing the massive breakwater for the first and into calmer waters.
Plymouth has upped its game and the council now have some around-town trails to follow that actually hide some secrets. Do find the small and hidden garden behind the main bar and restaurant area.
The MDL marina is a bit out of the way for the town and be warned is often very full. The shortcut to town from QAB is via the passenger bridge by the Aquarium. Still, on the now somewhat elongated walk, you will pass the smaller fish landing warehouses- where with a bit of brazenness you should be able to get yourself some fine fresh fish. The Asian café en route was actually worth a visit, too, but you will need to book a table.
In town, climb up to the Hoe for impressive views over the Sound and scramble up the famous lighthouse.
For a fine day out walking, find your way over to Cremyll Ferry (not exactly close to MDL), cross over to the Mount Edgcumbe Estate and walk as far as you wish. If you walk to the small village of Cawsands, there is also a ferry to take you back into the town.
It is a very enjoyable day out and round trip. Plymouth is quite sizeable, boasting a shopping mall and pedestrianised shopping street.
Article courtesy of Gavin May – 2021
---
Marinas
Mayflower Marina
King Point Marina
Plymouth Yacht Haven at Turnchapel
Sutton Harbour Marina
Queen Anne's Battery (QAB) MDL
Plymouth Yacht Haven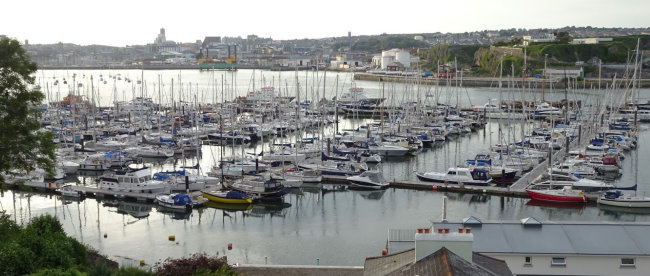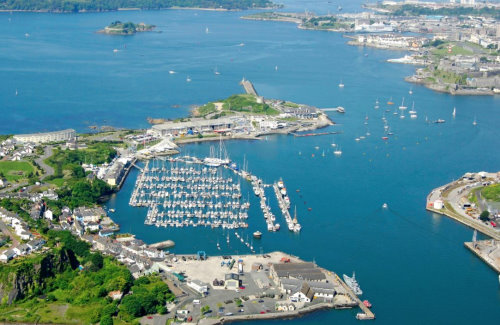 We visited Plymouth Yacht Haven in early July 2021 and were impressed with the facilities. This award-winning marina has very helpful staff who will do anything to assist. The facilities are of a very high standard with lots of showers and good cubicles.
The marina is on the Turnchapel side of the harbour which is by the Mount Batten headland.
The marina has non-tidal, open access.

Although the marina is based at Turnchapel and it is too far to walk to Plymouth centre, there is a ferry that runs every 30mins on the hour and half hour from Mount Batten headland and returns on the quarter-hour. It goes straight into the Mayflower landing and takes 5 mins. The walk to the ferry from the marina is 7mins. It is £2 a person.
There is also a bus service into town every 20mins (bus no .2) approx. 3min walk. Vehicle taxi number 01752 222222 approx. £9.00 (20 mins) to the town centre.
I spoke with Tamsin Jones of Plymouth Yacht Haven who was very helpful and provided the following information.
PYH always tries to accept visitors but booking in advance is recommended as the marina is very busy this summer. A mixture of Covid and Brexit means that many people are choosing to staycation rather than going abroad, many marinas are full with annual berth holders.
Where are the visitors pontoons? Are they dedicated or just vacant domestic moorings?
There are no dedicated visitor pontoons, we rely on our annual berth holders notifying us of departures to allocate visitor berthing.
Lengths/number of spaces of visitors moorings
We can accept boats of up to around 35m in length but this is subject to availability and weather conditions, visitor berthing is usually available.
Do we need to Pre-book? Yes, pre-booking is advisable but potentially space if you call on the day of the visit.
Call Plymouth Yacht Haven on VHF ch.80 or by phone 01752 404231
Security is very good, Security, manned 24/7, CCTV, access code for main gate and facilities is changed weekly (Wednesday lunchtime)
Excellent facilities, friendly and helpful staff. Modern, lots of showers, very clean and high quality
Emergency numbers – 01752 404231 (available 24hrs)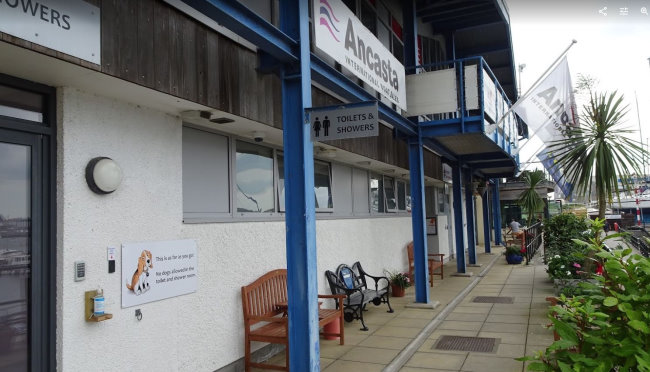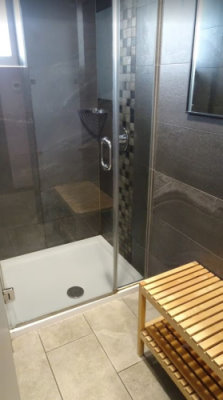 Where are the nearest Shops / stores?
Mount Batten Boat House (chandlery) on site (see above for telephone number and website)
Premier Shop (20min walk)
Broaway shopping centre (5 mins by bus)
Morrisons supermarket (10 mins by bus)
Plymouth City Centre (20 mins by bus or ferry)
Tenants on-site offering boat repairs and engineering
Plymouth Boat Trips (www.plymouthboattrips.co.uk/)
WiFi is free – apply to the office for a code. Code changes 1st of each month.
Discounts – 2 days free if you stay for a week (must be booked in advance)
Places to eat
The Bridge restaurant (on site) has a good menu and very convenient.
Clovelly Bay Inn is excellent but needs booking
Galley Kitchen serving breakfast and lunch
Boringdon Arms also in local village of Turnchapel
Mount Batten Bar (no need to book)
The Mount Batten side is preferential to central Plymouth due to car parking, and being in a quieter, rural location.
We have extensive recycling facilities and a pump-out service is available on the fuel pontoon.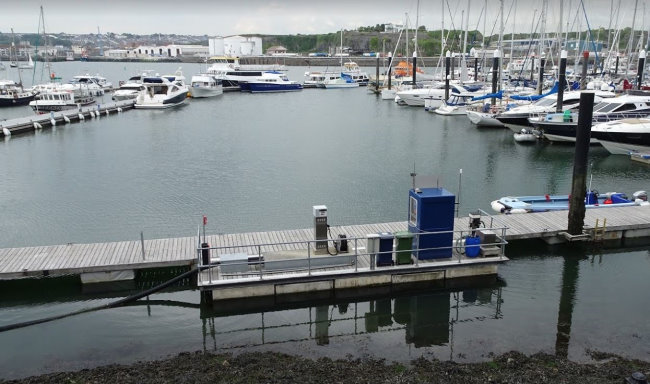 Excellent Web Cameras – one overlooks the fuelling pontoon – www.yachthavens.com/plymouth-yacht-haven…

The marina offers sheltered berthing & tidal access is 24hrs
Open 24hrs (except Christmas Day)
16 & 32amp electric supply available
450 berths
Boat hoisting & ashore storage facilities (including undercover) for boats up to 75tons and 6.5m wide.
Dogs are welcome but should be kept on leads
Places of Interest
Sutton Harbour Marina and King Point Marina
Sutton Harbour looks good and is in the heart of the Barbican area. It has lock gates to pass through to enter the marina.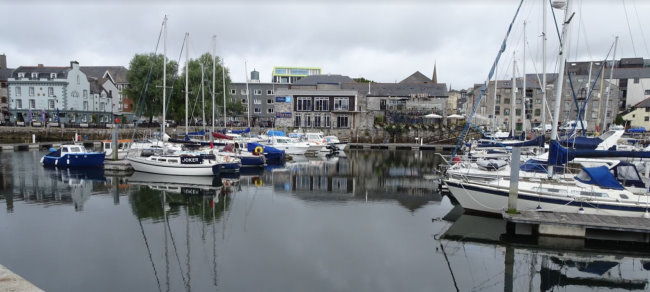 Sutton is nice and in the thick of Barbican nightlife but can occasionally be noisy
We emailed Sutton Harbour in May 2021 and received the following message. When we visited at the start of July, there were quite a number of large moorings which were unoccupied so it was strange they were not able to accommodate us.
"Thank you for your interest in guest berthing for a Princess V39 within either Sutton Harbour or King Point Marina.
Whilst we would love to take care of you and your vessels I must advise we have no availability for visitor berthing. All suitably sized berths are occupied for the period through until at least 31st March 2022. As such I am most disappointed to advise we are not in a position to assist with your request.
I have added your enquiry to our list and obviously should circumstances change we will contact you."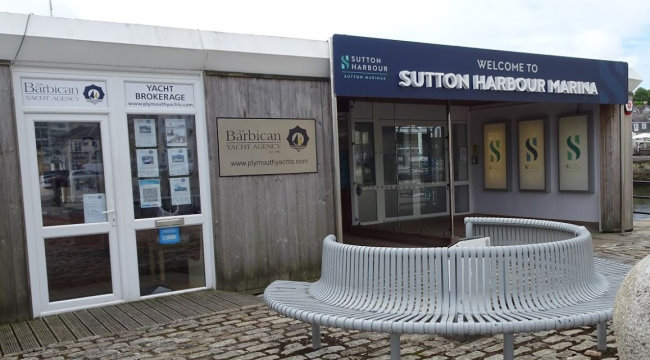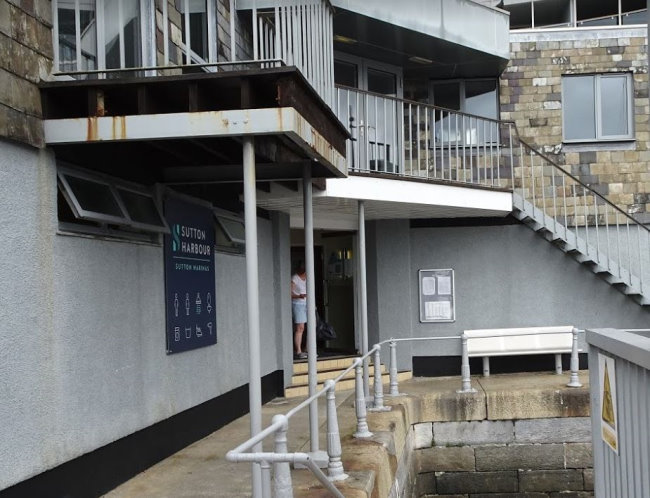 Queen Anne's Battery (QAB) MDL

QAB is the marina outside of Sutton Marina. It appears to be more exposed and is next to the aquarium. There is a bridge across the lock gates to the Sutton Marina which provide a useful shortcut to the centre.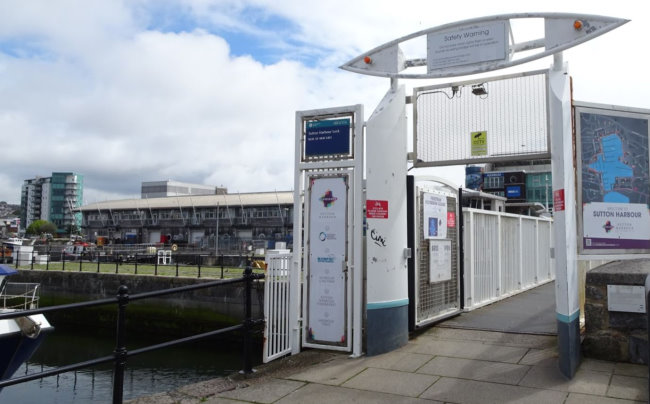 Mayflower Marina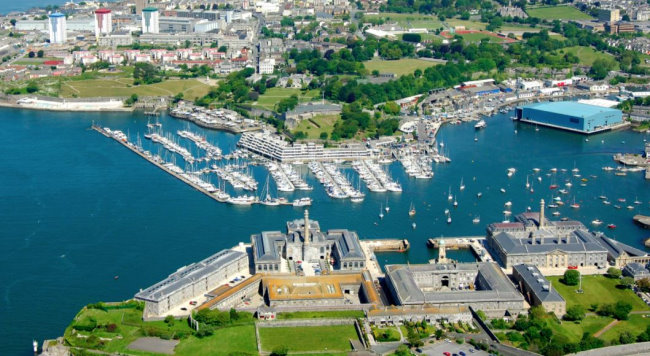 Mayflower Marina is large and to the west of Plymouth. It has won awards in the past for Best Coastal Marina. Quite a long walk into town.
It can be exposed in West to South West winds and if moored on the outer pontoons, visitors have reported it can get bumpy from the wake of passing boats.
On site restaurant, Jolly Jacks