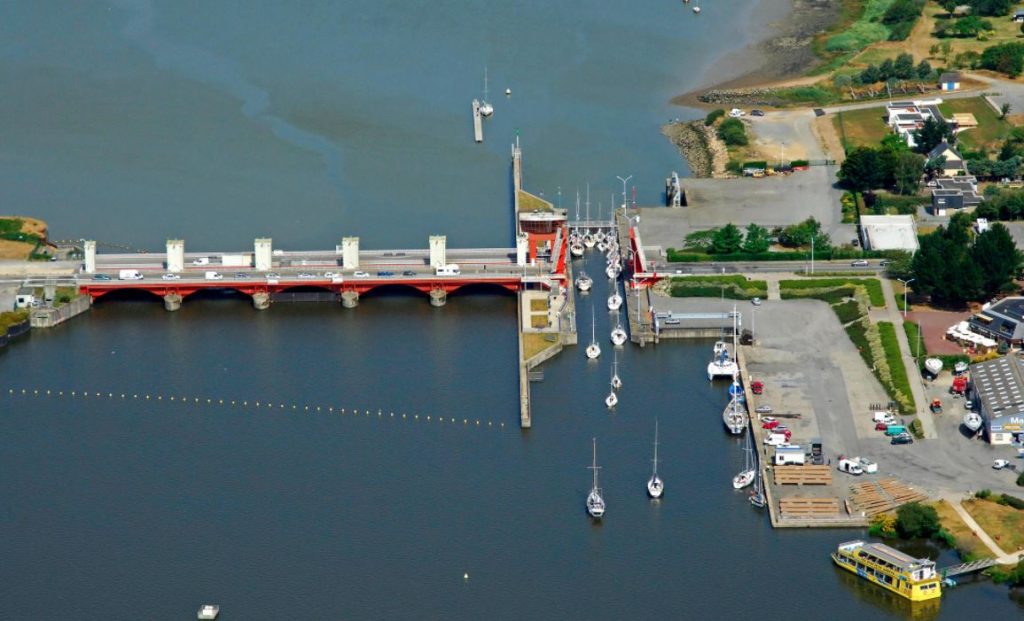 The River Vilaine is a whole area to explore and Nick Fletcher has kindly provided information on the the various places that can be visited by boat from Southern Brittany.
Here is Nick's introduction to his report on this and the surrounding area.
Introduction. Due to the Covid travel restrictions after March 2020, these notes relate to our experiences prior to September 2019. Since 2010, we have dry-berthed a motor cruiser (called Missy-B) at Arzal-Camoel marina on the River Vilaine – initially a Nimbus 380 Commander and since 2014, a Fairline Squadron 42. Usually, we have spent about 10 weeks a year cruising the harbours between the Morbihan and south to Royan, including the various offshore islands.
Passeport Escales. Arzal is a marina which is operated by a company called Sagemor who own a group of 11 marinas in the Morbihan area. Having a berth at Arzal entitles us to the benefits of a scheme called Passeport Escales. This allows us two free consecutive nights berthing (up to a total of 5 nights a year at each port) not only at their marinas but, even more valuably, these concessions are valid at nearly 135 more of their partner-marinas elsewhere in France, the Channel Islands and the south coast of UK, Holland and even Morocco! I believe this inter-marina reciprocal berthing scheme is the largest in Europe.
Navigation. From personal preference, we still navigate using traditional charts but alongside a chart plotter. Over the years we have found the Imray 'C' charts of the French coast are easy to read, foldable to a convenient size and they also include excellent larger scale harbour entry plans inset on the chart. As an overlay, to this we often use AIS and in busy situations, poor visibility or for longer passages, we will have our radar switched on. Depending on sea conditions, our normal open-sea cruising speed is around 15 to 17 knots.
My intention is not to replicate the detailed and annually updated advice given in Reeds Almanac or in the excellent 'Atlantic France' pilot book by Nick Chevasse in terms of navigational details, but rather to add our own personal opinions from having visited these French harbours over the last 10 years.