This is the eastern most port covered by the Digimap marina pages and one of the nicest.
A beautiful old inner marina looks amazing and at the end of August 2016 was not too busy.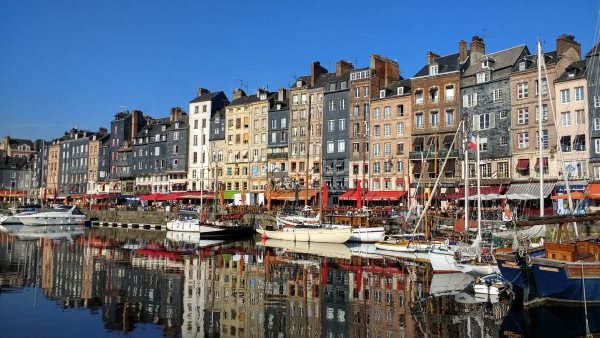 The bridge is called the Lieutenant's bridge
Opening times FROM MAY TO AUGUST – Every day – 8:30/9:30/10:30/11:30 AM, 3:30/4:30/5:30/6:30 PM
The inner marina is a magnet for visitors and was crowded with people on the busy market Wednesday evening.
If you want a quieter area, then you can moor on the outer pontoon which is closer to the lock gate.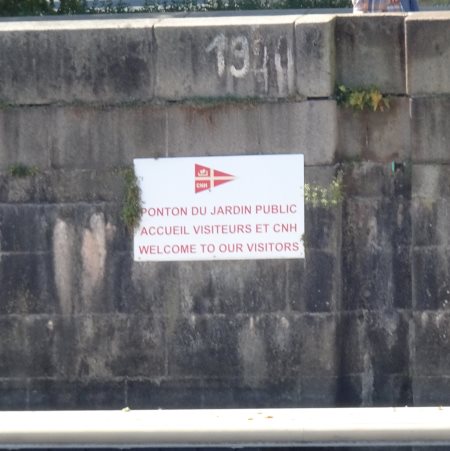 Navigation
The approaches to Honfleur is not covered in this page, other than you need to pass through outer lock gates to enter the port. These may be open for free flow or closed for lock access. The outer pontoon is then accessed easily, whereas the inner old harbour has a swing bridge which only opens occasionally.
Please see http://www.cnh-honfleur.net/faire-escale-a-honfleur-en-anglais/advice/
The marina office is near the old harbour and the facilities are near the outer pontoon.
The public facilities next door were good so the marina facilities should be of a similar standard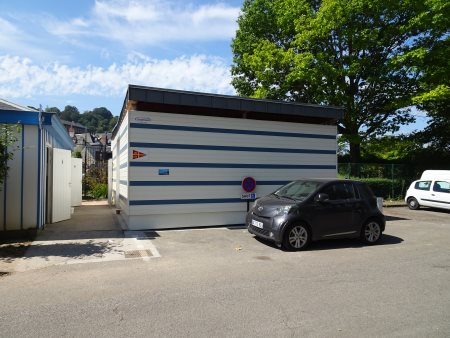 Contact Information
e-mail address cnh14@wanadoo.fr
Address Secrétariat du Cercle Nautique de Honfleur, 8 rue Saint Antoine
Tel no 02 31 98 87 13
Official website
Lots of useful information including navigation and lock times
English advice – www.cnh-honfleur.net/faire-esc…
Useful websites
www.noonsite.com/Countries/Fra…
www.french-waterways.com/water…
www.calvados-tourisme.co.uk/di…